Eating, drinking and buying local Norfolk produce is always a great way to get to know the region, and support local businesses at the same time. Be sure to plan a Norfolk brewery tour or taproom visit on your next trip to Nelson's County!
RELATED POST: The Ultimate Local's Guide to Norfolk England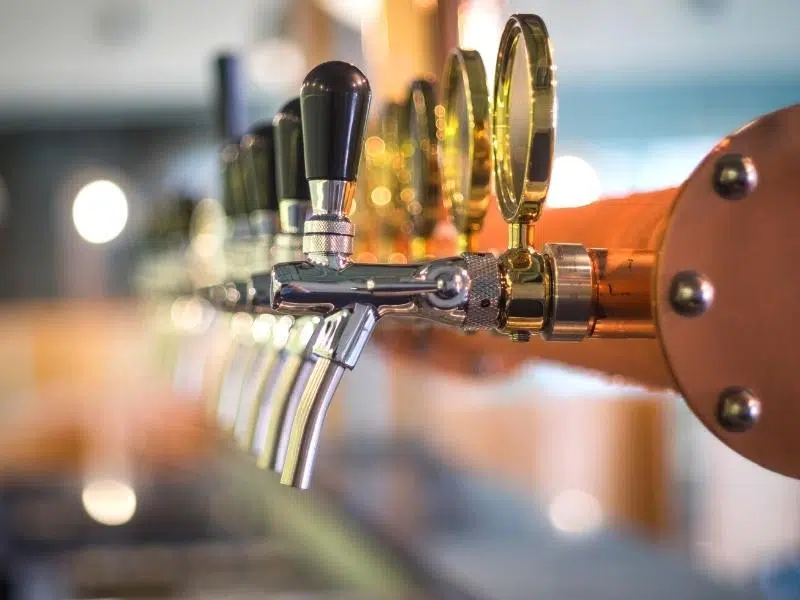 This post may contain affiliate links. If you book something I recommend, I make a small commission without affecting the price you pay!
Scroll down for an interactive map of all the best Norfolk breweries and taprooms to visit.
The Best Breweries to Visit in Norfolk
Woodforde's Brewery
The best known of Norfolk's beer makers is Woodforde's Brewery, on the edges of Salhouse Broad in pretty Woodbastwick. The brand is named after Parson Woodforde, a noted 18th century Norfolk clergyman whose diaries reveal he had a passion for good food and ale, which he often brewed himself.
Woodforde's Norfolk Ales produced the first commercial brew of Wherry Ale in 1981. Visitors can see this and other famous beers, such as Nelson's Bitter and Bure Gold, being brewed in the visitors centre, where a guided Woodforde's brewery tour will reveal all (well, almost all!) their beer-making secrets!
Once inside the brewery, your guide will talk you through the various stages of the brewing process before a guided tasting session and the opportunity to visit Woodforde's brewery shop.
Adjacent to the brewery is The Fur & Feather Inn, where you can sample all the beers from Woodforde's brewery tap for yourself, enjoy a meal or treat yourself to their excellent Norfolk cream tea.
Slad Lane, Woodbastwick NR13 6SW
RELATED POST: A Local's Guide to the Norfolk Broads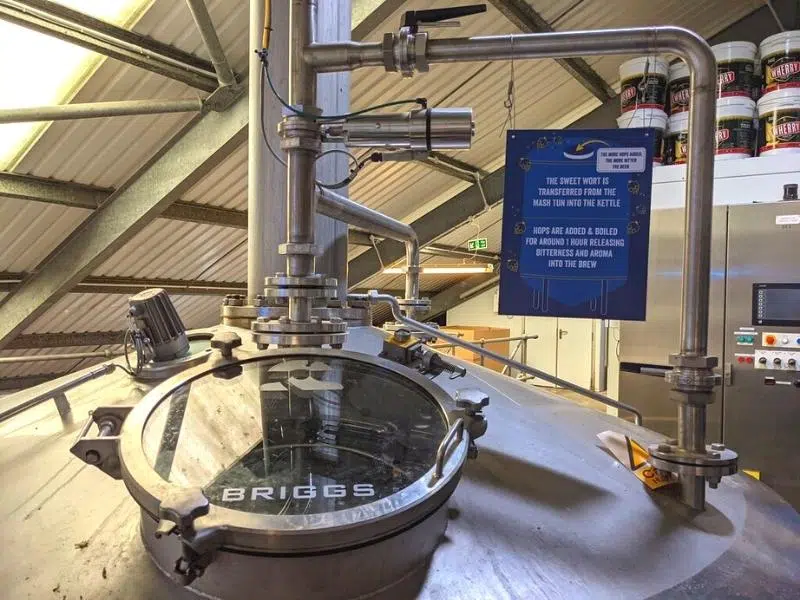 Wildcraft Brewery
Got a surplus of fruit from your home-grown crop? Fancy joining other locals on a foraging expedition? Then Wildcraft Brewery will want to know! Local community and local ingredients are key for this Norfolk micro-brewery based in pretty Buxton, on the river Bure.
Many of the Wildcraft brews are made using foraging ingredients wherever possible, whilst supporting the local economy by buying locally, and giving back to the surrounding area by planting hedgerows, and working with local farmers, schools and groups.
Wildcraft created its first brew in November 2016, and has since developed a full range of 20 different brews including ales, lagers, stouts, IPAs, a Porter and a NEIPA (New England IPA). Some flavours belong to their popular base and staple ranges, and others are seasonal offerings, depending on what ingredients are plentiful.
As a microbrewery operating in a small-ish barn, there's not a massive amount to see. Wildcraft more than makeup for this with their enthusiasm for the product, entertaining stories and most importantly, samples of all their beers, and lots of them!
Foragers' Rest, Coltishall Road, Buxton NR10 5JD
RELATED POST: 26 Norfolk Food & Drink You Must Try!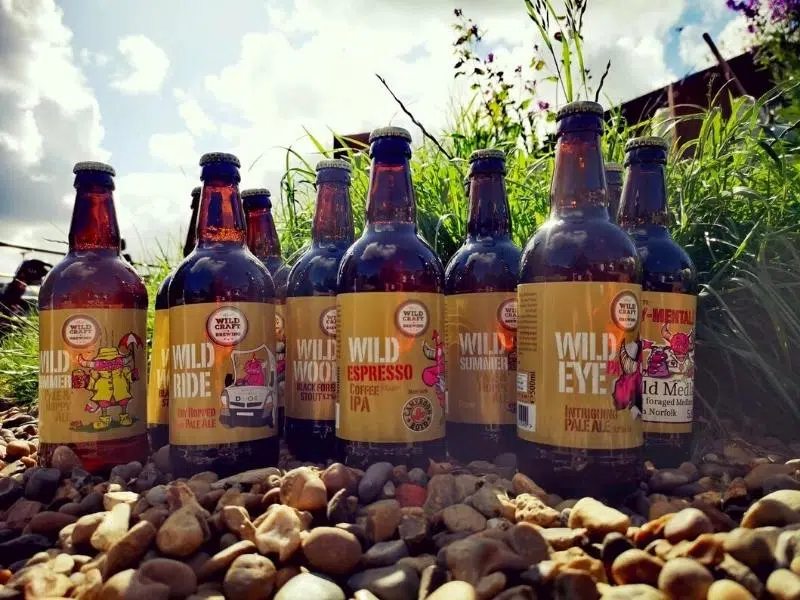 Humpty Dumpty Brewery
In the heart of the Norfolk Broads, Humpty Dumpty Brewery in Reedham has been producing award-winning quality real ales for over fifteen years. The brewery takes its name from the GER Class T-19R steam locomotives that travelled from Norwich to Lowestoft in the early 20th century, and were so front-heavy they looked as if they might fall off the line, hence the name!
This popular Norfolk microbrewery offers a selection of core beers that are available throughout the year, such as Broadland Sunrise, Little Sharpie and Swallowtail. There are also seasonal specials, made with a diverse variety of hops to suit the time of year.
The brewery operates an eleven-barrel brew plant which you can explore during an arranged brewery tour and tasting, which can also include a delicious locally fried fish and chip supper.
Church Road, Reedham NR13 3TZ
RELATED POST: 13 Exciting Things To Do in Great Yarmouth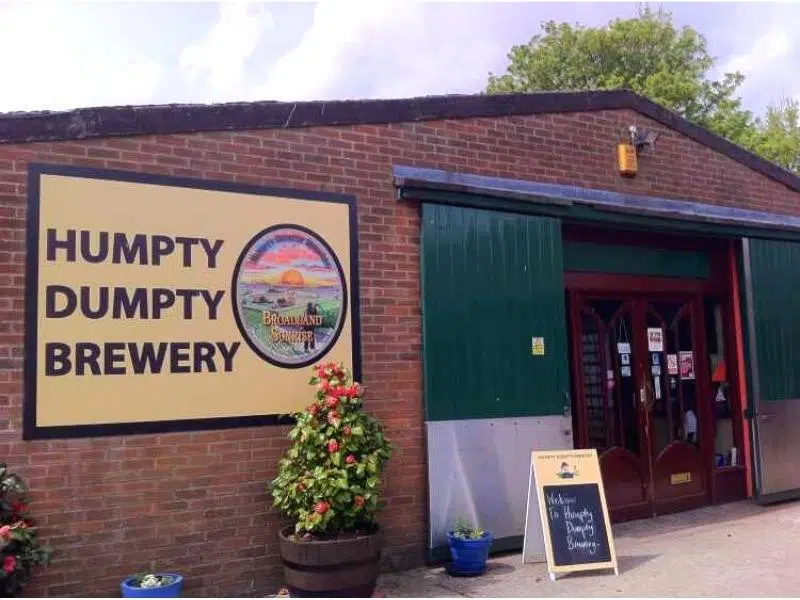 Redwell Brewing
Founded in 2013, Redwell Brewing in Norwich has become known for their small batch craft beer brewed exclusively with local Norfolk malt, a variety of exciting hops from around the world, and a large dose of passion.
Their range of lagers, pale ales and stouts includes hybrid beers – brewed with lager yeast, but at ale temperatures, Czech-style pilsners and American influenced IPAs, all with their own distinctive style and flavour.
During a 60 minute tour of the Redwell brewery and a guided tasting, you can learn more about the different styles of beer, and the raw ingredients and brewing processes involved. You can taste the beers at different stages of fermentation straight from the tanks, and discover how they are all vegan and gluten-free.
Afterwards, you can head to the very cool brewery taproom where you can drink beer straight from the source, and enjoy the garden space when the sun is out.
Alongside the beer, there is an open-plan kitchen for the resident foodies, The Redwell Vault Pizzeria. Keep an eye out for pop-up food vendors too, who are invited on Sundays to provide a variety of Norfolk's finest street food.
The Arches, Bracondale, Trowse NR1 2EF
Chalk Hill Brewery
The longest-running of the independent Norwich breweries, Chalk Hill Brewery is a fifteen-barrel plant which was originally established in 1993. Everything here is brewed with malt from local Norfolk maltings and the finest hops. The range includes best and session bitters, a milk stout, golden ale, IPA and a ruby ale.
Chalk Hill ales can be sampled during a free brewery tour and sampling, which lasts for around 45 minutes. The head brewer Rob provides a guided tour of the brewery offering information about the brewing process and reveals how they make their award-winning Chalk Hill ales.
Also on the same site as the brewery is The Coach And Horses public house, where you can continue your experience with a refreshing pint, local food and sports on the tv!
Rosary Road, Norwich NR1 4DA
RELATED POST: A Local's Guide to Norwich Norfolk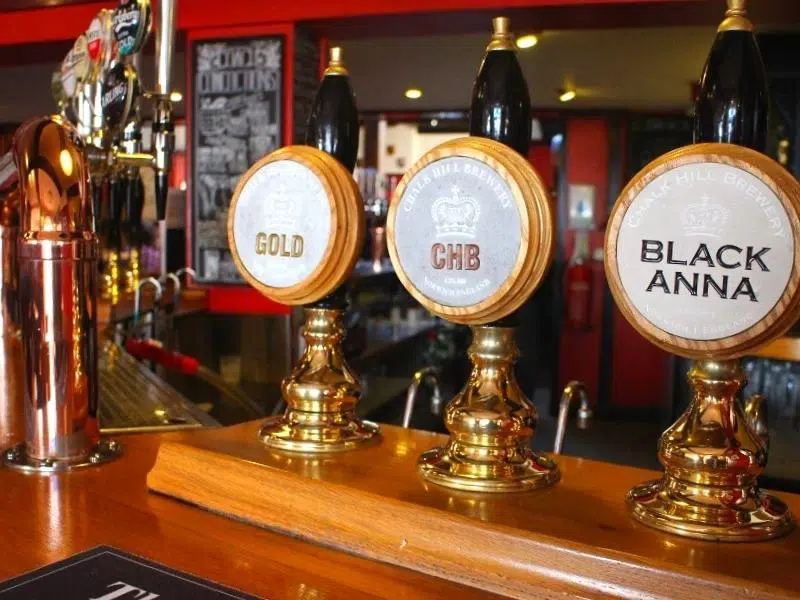 Poppyland Brewery
The Poppyland Brewery brings a whole new meaning to artisan beer – it doesn't get much more homemade than this! The brewery occupies a small section of what was Allen's Garage in West Street Cromer, and was set up in 2012 with the aim of producing small batches of top-quality beer using unusual processes and ingredients to produce "different and interesting" beers.
The beer produced reflects North Norfolk and uses locally grown barley which is malted nearby, with ingredients sometimes locally foraged but not excluding anything from anywhere in the world. Beer is brewed in small quantities 200 – 300 litres and either bottled or casked all of which happens in-house.
Visitors are welcome to pop in on an ad hoc basis to the microbrewery in Cromer. More formal tours and tastings can also be arranged.
46 West Street, Cromer NR27 9DS
RELATED POST: 21 Of The Best Things To Do in Cromer Norfolk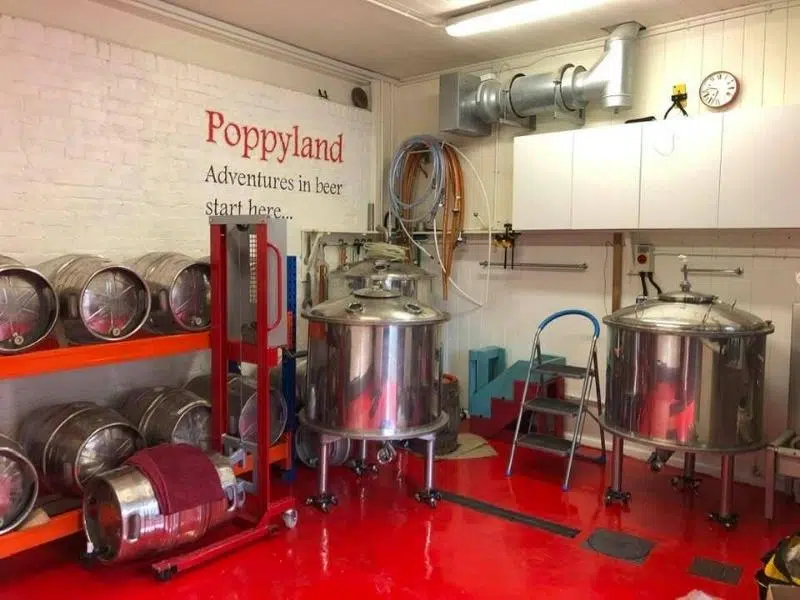 Whin Hill Norfolk Cider
Whin Hill Norfolk Cider is a small farm-to-table producer making quality cider, perry (pear cider) and apple juice from their own locally grown ingredients, using traditional production methods.
Pop into the cider works in Wells and find a seat in the pretty courtyard to sample their delicious range of cider. In the shop, you can buy the cider, their potent Apple brandy and even fresh honey produced by the bees kept in their orchard.
The Stables, Stearmans Yard, Wells-next-the-Sea NR23 1BW
RELATED POST: 20 Brilliant Things To Do in Wells-next-the-Sea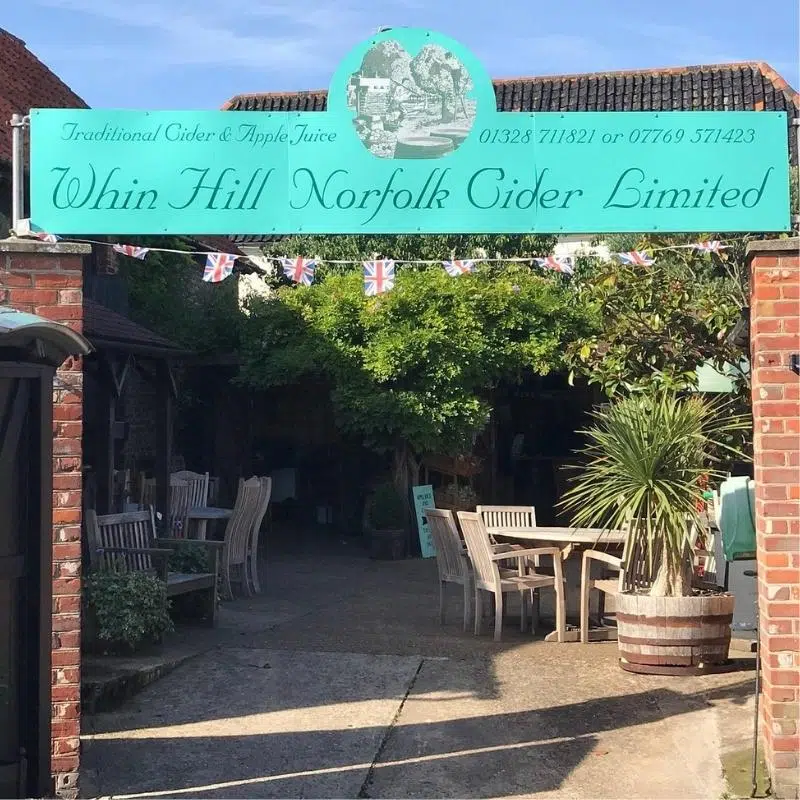 Duration Brewing
A modern farmhouse brewery founded in 2018, Duration Brewing is nestled in ancient woodlands in the beautiful Nar Valley of West Norfolk, on the banks of the chalky river within the ruins of an old priory
Duration makes beers that reflect their surroundings – fresh, wild and blended farm-style ales native to their wonderful location. Following a conversion of an ancient barn, Duration's sustainable brewery embraces the past but has future-proofed with equipment built for consistent sustainable efficiencies to produce a wide range of beautifully balanced beers.
Brewery tours take place on selected Saturdays when you can visit the heart of the Bavarian brewhouse and cellar for a founder-led tour. Learn about the brewing process and their sustainable ethos and see where they make the beers, which you will enjoy in a tutored tasting.
Duration also holds regular tap days, inside their cosy barrel store at Abbey Farm, between 12 noon and 6pm on Fridays and Saturdays. There are always plenty of Duration freshies on tap and barrel-aged goodies in the fridge, and delicious snacks of course!
If you're looking for something a little different, you can try their Yoga + Beer session, held on the first Saturday of each month at 11am in the West Acre Gallery. You'll do an hour of Power Yoga and a ten minute meditation session to get you energized for the day, before heading to the barrel store to enjoy a complimentary post-yoga pint in our taproom, which is open all afternoon!
Abbey Farm, River Road, West Acre, Kings Lynn PE32 1UA
RELATED POST: All the Best Things To Do in King's Lynn Norfolk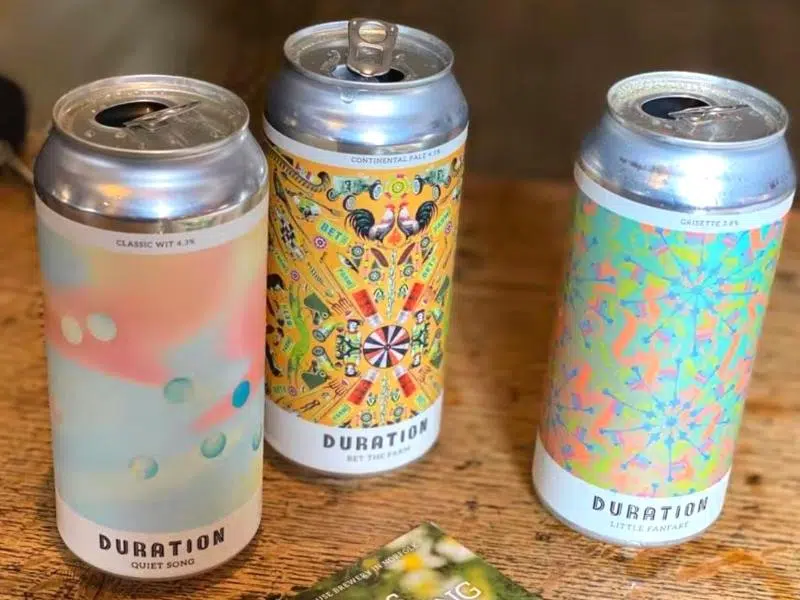 Grain Brewery
Neither a craft nor traditional brewery, Grain Brewery is located in the gorgeous Waveney Valley of South Norfolk, an area characterised by its tranquil and meandering river, and its far-reaching panoramic views across some of the richest farmland in the country.
An old dairy has been converted into the brew house and cellars, where the ethos is to do what they do to the best of their ability and produce a range of nine core beers and three special brews that they can be proud of.
Grain opens the brewery to the public on the last Saturday of each month, so you can find out what goes into brewing Grain beer, and hang out in the lively Taproom Bar. They often have a bit of live music and you'll usually find hot dogs for sale from the Flying Chef.
South Farm, Alburgh, Harleston IP20 0BS
RELATED POST: Towns in Norfolk – 27 Towns to Visit in Norfolk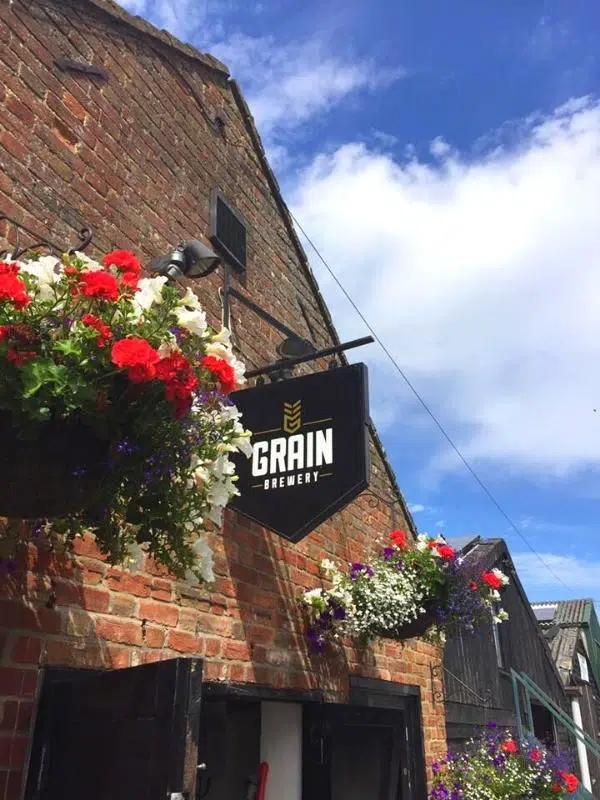 Breweries with Taphouses
All Day Brewing Company
Based in a 500-year-old barn near Reepham, the All Day Brewing Company was started in 2014. This farmhouse brewery is housed on a working farm with a 20-acre organic orchard attached, and specialises in wild and mixed fermentations, with a big barrel ageing project underway.
A USP for this brewery is that they malt their own barley and wheat, and grow their own fruit. They also grow their own hops – the only Norfolk brewery to do so. Beer lovers will enjoy supporting the annual hop-picking festival in September every year.
They have three regular beers which are available all year round – All Day Breakfast, Drink Me and Stag Beetle, as well as three seasonal beers and a Green Hop Series. The tap room at the brewery sells all these beers alongside the occasional beer swap with like-minded local brewers, between 6pm to 10pm on Fridays and Saturdays.
Salle Moor Farm, Salle NR10 4SB
RELATED POST: 26 Exciting Things To Do On the Norfolk Broads
Ampersand Brew Co.
A small family-run brewery based in South Norfolk, Ampersand and Co. brews seasonal beers that best showcase the ingredients and skills of a modern progressive brewery producing high-quality small batch beer.
Ampersand has a large dedicated taproom area directly adjacent to the brew deck, giving fantastic views of the tanks whilst you enjoy the freshest beers, right where they are made.
The bar operates twelve keg lines and two cask lines of beer giving you a great choice of beer, alongside a well-stocked fridge of cans and bottles to drink in or take away.
With pop-up food from the likes of Good Mood Food and Burger Jam, live music and their very own Oktoberfest, this is a great place to hang out!
27-31 Sawmills Road, Diss IP22 4GG
RELATED POST: 18 Top Things to Do In Thetford
Barsham Brewery
The family-run Barsham Brewery is located in the rural North Norfolk village of West Barsham and is owned by the same family who have farmed the land here for generations.
North Norfolk is renowned for its top-quality agricultural soil, sea air and micro-climate, which together mean that the farming estate can produce some of the best malting barley in the world.
They grow Maris Otter Barley, a grain that is favoured by brewers across the country, which is then malted a stone's throw away at Crisp Maltings before being blended with pure water from their own well.
Their beers are available in casks, mini casks and bottles and at present consist of seven varieties – Barsham Oaks, Bitter Old Bustard, Norfolk Topper, Mr Shanks, Pilgrim's Pale Ale, Golden Close IPA and Stout Robin.
You can try all these beers along with street food and live music at the breweries Street Food Friday, from 4pm on the last Friday of each month.
Estate Office, West Barsham, Fakenham NR21 9NR
RELATED POST: Fakenham: A North Norfolk Heritage Town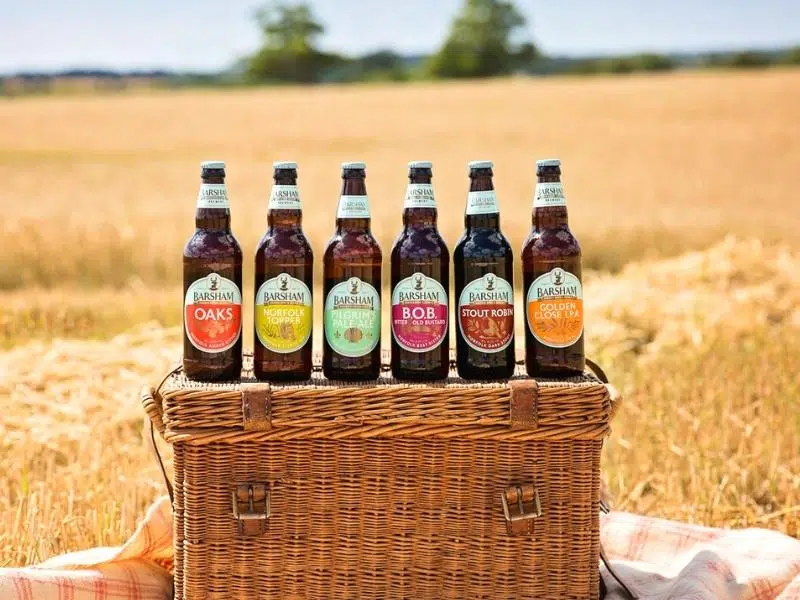 Brancaster Brewery
A five-barrel North Norfolk brewery producing small batches of high-quality real ale, Brancaster Brewery takes its name from Brancaster Staithe, a coastal village steeped in brewing history.
Located in the heart of prime barley-growing land, records show that brewing in Brancaster dates back to Roman times. So great was the demand for barley from this area that reputedly the country's largest malthouse was built in Brancaster in 1797, yards from The Jolly Sailors pub.
The staple ales are Brancaster Best and Malthouse Bitter, and various seasonal ales are produced during the year including Oystercatcher, The Wreck and Sharpie. You can enjoy these, plus lots of other local beers, ciders and spirits, including rum, befitting for a pub with such a name!
You will also find a range of stone-baked pizzas, pub classics and the highlight for me, The Jolly Smokehouse Specials which are smoked using an American smoker and maple wood for an authentic southern flavour. Try the smokehouse pulled pork, which is slow-cooked for fourteen hours and served up smothered in their house BBQ sauce.
The Jolly Sailors, Brancaster Staithe PE31 8BJ
RELATED POST: North Norfolk Coast – 14 Unmissable Highlights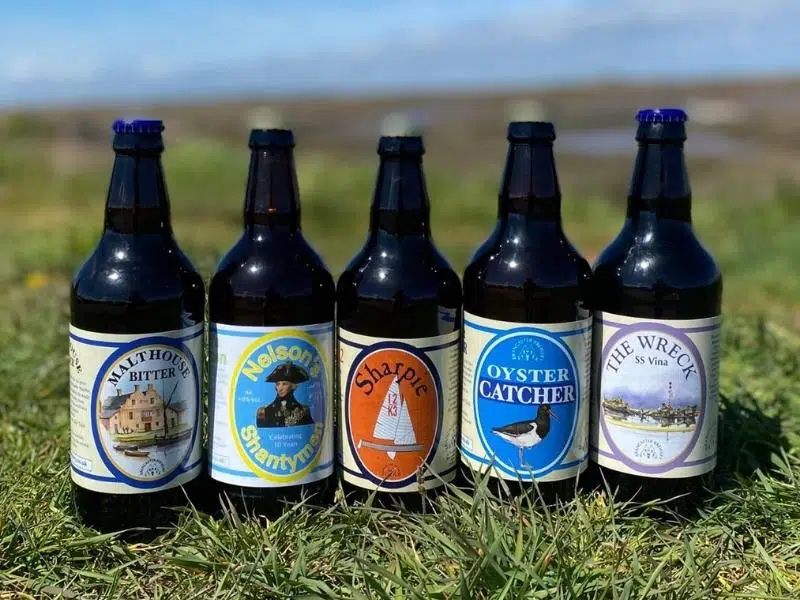 The Fat Cat Brewing Company
The award-winning Fat Cat Brewery was formed in 2005 and produces Norfolk real ale crafted from locally grown Maris Otter barley, the brewing of which is overseen by one of Woodforde's co-founders.
Fat Cat makes a range of six core ales and six seasonal specials, including a few stouts, IPA and a couple of wild mash-ups, which you can try at The Brewery Tap, along with loaded fries from the Motherchip, live music and beer festivals galore!
Or, head to the Fat Cat Pub for all the Fat Cat ales plus lots more from other local breweries.
The Brewery Tap, 98-100 Lawson Road, Norwich NR3 4LF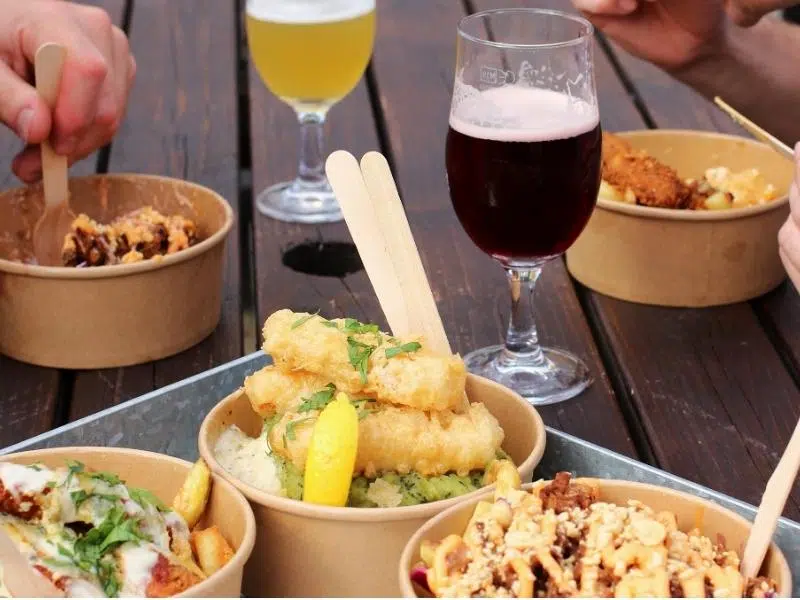 Wolf Brewery
A member of the East Anglian Brewers Co-operative, Wolf Brewery has been a proud Norfolk producer of the finest beers and ales since 1995. Using locally grown hops and ingredients, they create unique beers including cask ales and bottle beers, the origins of which can be traced from the grain to the glass.
Their taproom is at the Duke of Wellington in Norwich, a traditional real ale house which serves a selection of 32 ales, gravity served from the glass-fronted tap room by hand pump. Enjoy your beer inside, or in the courtyard garden, which also hosts their annual August beer festival – click here for news on dates.
The Duke of Wellington, 91-93 Waterloo Road, Norwich NR3 1EG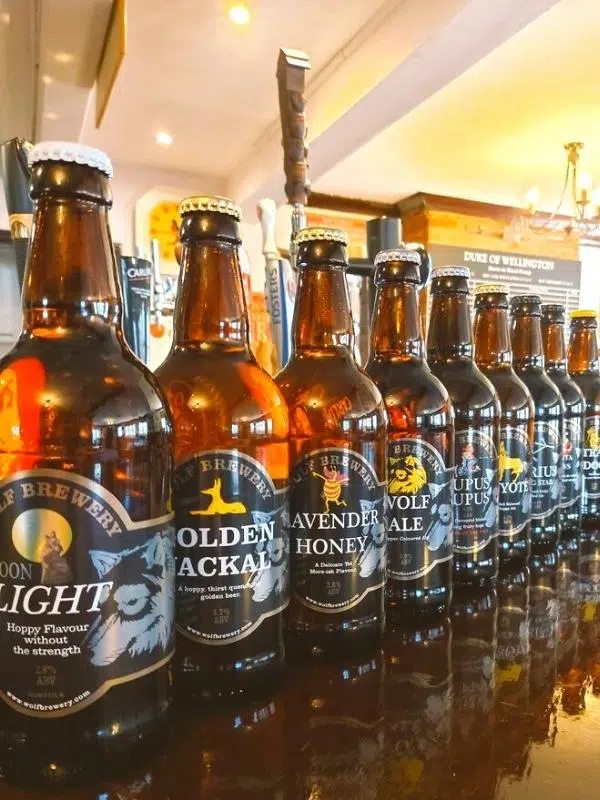 Beers of Europe
Not quite a brewery, but worthy of a mention! You can buy beers from across Norfolk at Beers of Europe, where they stock over 1,700 of the world's most delicious beers, and are famous for being the largest beer shop in Britain!
You can buy beers from most of the breweries in this post, and also from Norfolk breweries that are closed to visitors, such as Norfolk Brewhouse, makers of Moon Gazer Ale, and Panther Brewery, an award-winning micro-brewery in Reepham.
Garage Lane, Setchey, King's Lynn PE33 0BE
Breweries & Taprooms in Norfolk Map
How to use this map – Use your fingers (or computer mouse) to zoom in and out. Click or touch the icons to get more info about a place, and click the arrow in the box top left to open the index. To add to your own Google Maps account, click the star next to the title of the map.
Are there any Norfolk breweries or micro-breweries missing from this round-up? Scroll down to leave a comment if you think I need to add one!
Love it? Pin it!