One of the most stunning parts of the UK coast, the North Norfolk coastline is justifiably famous. With a million years of history – not to mention HUGE skies, fabulous beaches and gentle nature – the North Norfolk coast is balm for the soul.
Writing this post has brought back a lot of happy childhood memories of North Norfolk Coast holidays. I grew up on the borders of Norfolk and spent lots of summers camping along the Norfolk coast and enjoying days out in many of these spots.
Those trips and holidays instilled a lot of random knowledge about birds, geology and how to play cricket, and a deep-rooted love of Norfolk. Hopefully, I can share a bit of that passion now in this North Norfolk guide and encourage you to visit at least a few of these incredible attractions in North Norfolk…
RELATED POST: The Ultimate Locals Guide to Norfolk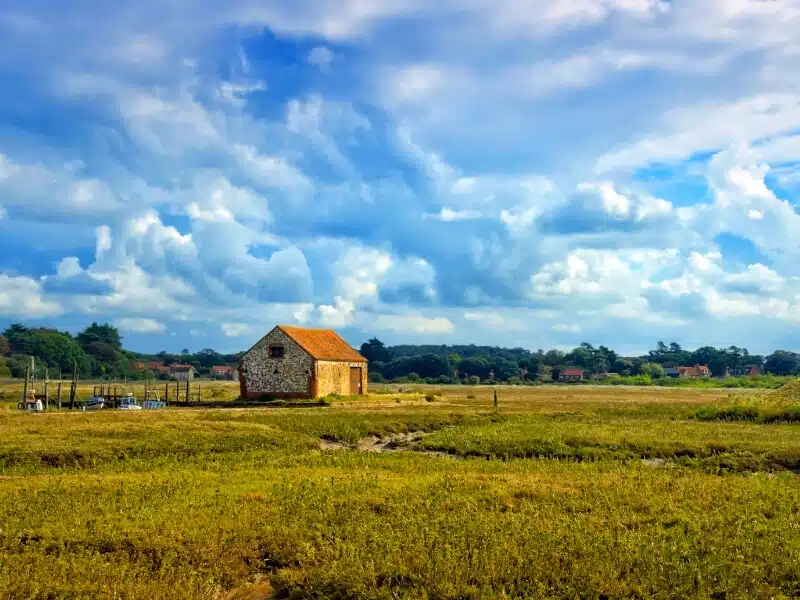 This post may contain affiliate links. If you book something I recommend, I make a small commission without affecting the price you pay!
Where is the North Norfolk Coast?
The North Norfolk district is an administrative area in Norfolk England which stretches from somewhere between Winterton Beach and Horsey Gap, to the middle of Holkham Gap – yep, really clear cut!
But when I talk about the North Norfolk coast, I really mean a geographical area which stretches from Winterton-on-Sea all the way round to the Wash.
My interpretation of the North Norfolk coast stretches for over 70 miles from Winterton-on-Sea in the east to King's Lynn which lies on the Wash, in the west.
See the interactive North Norfolk map of all my highlights.
RELATED POST: Where Is Norfolk? Finding the Best of the County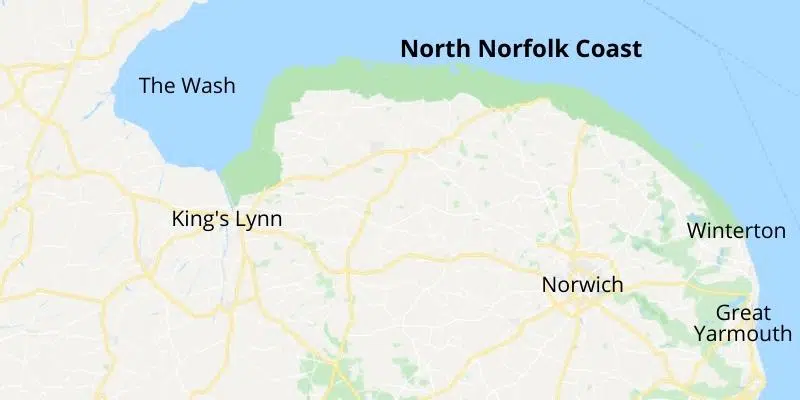 This Norfolk coastline, part of which is an Area of Outstanding Natural Beauty, consists of long and deep sandy beaches, traditional seaside towns, soft glacial cliffs, salt marshes, shingle ridges and sand dunes, which, in places, are all that separates the North Sea from the Norfolk Broads.
Along parts of the Norfolk coast, fossils have been found that date back over one million years, and in other places, the flora and fauna are the most diverse of anywhere in England.
The drama here is understated, but I find this coast starkly beautiful and whenever I'm amongst the grasses of the dunes, walking along the vast beaches or exploring one of the pretty market towns, I am filled with a deep sense of well-being.
RELATED POST: 10 Brilliant Reasons to Visit Norfolk!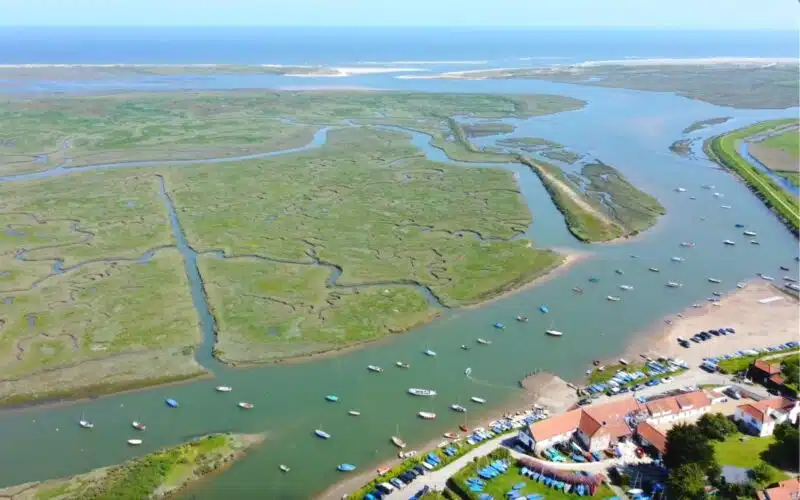 Best North Norfolk Coast Things to Do
Explore Blakeney
Blakeney is a charming coastal village in the Norfolk Coast AONB and is considered one of the best places to live in Norfolk. It has plenty of interesting history, its very own nature reserve and a beautiful watery landscape to explore.
The Blakeney Point National Nature Reserve is home to England's largest colony of Atlantic Grey seals, which have become one of the most popular North Norfolk and Blakeney attractions.
As one of the most popular North Norfolk Coast destinations, Blakeney can be busy in summer. A perfect crabbing location, and one of the best places to take boat trips out to Blakeney Point on seal-watching tours, the small town can feel a little over-crowded in late July and August.
For a quieter experience, walk the wonderful sea wall between Blakeney and Morston Quay and be blown away by sweeping views of muddy creeks, moored boats and a rich variety of seabirds.
RELATED POST: Everything You Need to Know About Blakeney Norfolk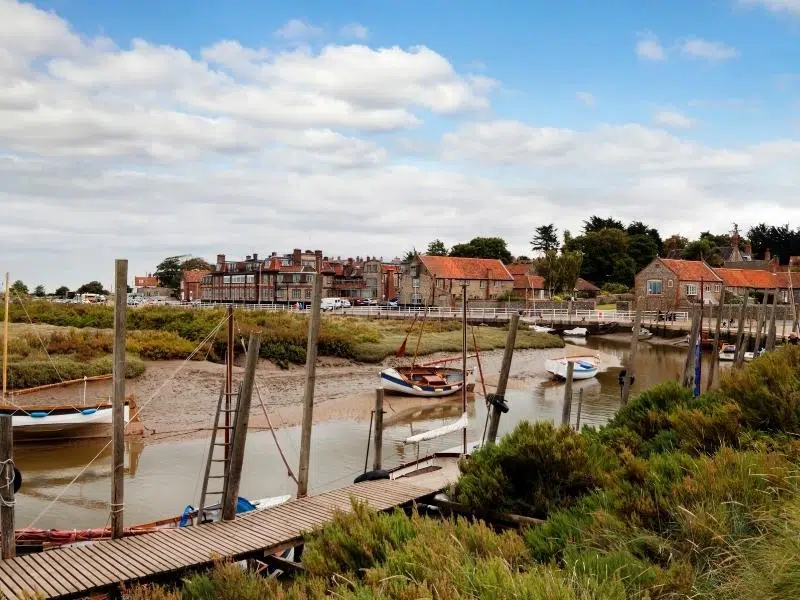 Visit Traditional Cromer
Who can resist Cromer? It's one of my favourite places to visit in North Norfolk, home to the much loved Victorian Cromer pier, the delicious Cromer Crab and a strong connection with the sea through the Royal National Lifeboat Institute.
Cromer is the quintessential Norfolk seaside town for a family holiday and also makes a great base from which to explore the North Norfolk Coast.
Although you won't find many fairground rides of amusements here, there are lots of things to do in Cromer to keep everyone busy year round, whether you're planning a weekend break, family holiday or day trip.
With a lively food scene and lots of fantastic Cromer restaurants, a unique end-of-pier theatre, colourful beach huts, family-friendly blue flag beach, its own micro-brewery and gin distillery, and even a Banksy, Cromer is the place to visit on the North Norfolk Coast.
RELATED POST: Best Things To Do in Cromer Norfolk: 23 of the Top Highlights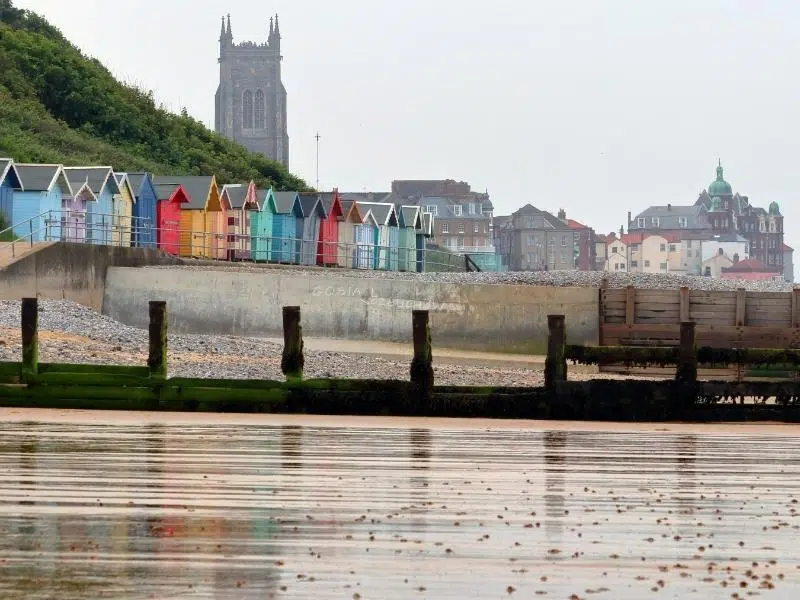 Hike the Norfolk Coast Path
Undoubtedly the most popular of the walking trails in Norfolk, the Norfolk Coast Path runs from Hunstanton in West Norfolk to Sea Palling on the northeast Norfolk coast, through the dramatic landscape of the Norfolk Coast Area of Outstanding Natural Beauty.
Connect with the diverse Norfolk countryside and discover coastal treasures walking the path, through sand dunes, around salt marshes, along golden beaches and over the odd cliff or two, including the famous ice-age Beeston Bump near Sheringham.
Watch sea birds on the wing, and seals bobbing in the North Sea and meet locals in pretty villages and seaside resorts along the way. There are also a few good pubs en route if you're planning a day's hiking!
The Norfolk Coast Path links to Pedder's Way at Holme-next-the-Sea, a route through the diverse Brecks area of Norfolk, to Thetford.
Discover Holkham Hall & Holkham Beach
A wonderful destination for a Norfolk day out, Holkham has it all. The small village boasts one of Norfolk's best stately homes, Holkham Hall, the fabulous Holkham Beach, and Holkham National Nature Reserve.
Holkham Hall is an 18th century Palladian masterpiece with a tranquil walled garden surrounded by rolling parkland that is home to a herd of Fallow deer. You can visit the house and also spend hours exploring the parkland and trails.
Holkham Beach is simply vast and probably the best beach in North Norfolk – even in summer, you can find a quiet spot here, although it will take you 30 minutes to get to the sands through the pine woods.
The windswept tide lines, miles of dunes and maze of creeks which make up Holkham's nature reserve are ripe for exploring by intrepid adventurers – young and old alike!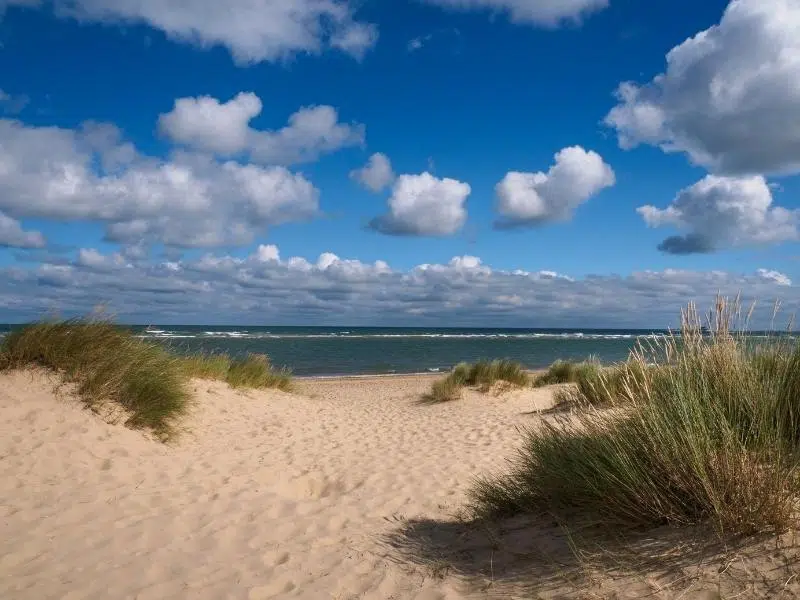 Go Birding at Cley & Salthouse Marshes
Norfolk Wildlife Trust Cley Marshes is the county's oldest and best-known nature reserve and today, Cley and Salthouse Marshes is one of the country's most popular birdwatching sites, attracting more than 110,000 human visitors and thousands of bird visitors each year.
Among the rarest bird visitors spotted have been a white-crowned sparrow from North America, a Pacific swift, a red-necked stint from Asia and a rock sparrow from southern Europe.
Although there are many species of interest using the site in summer and winter, spring and autumn are undoubtedly the best times for rarer birds to show up, but almost anything is possible at any time!
The six hides give fantastic views across pools and scrapes that are specially managed to attract breeding and passage birds.
The award-winning visitor centre features interactive interpretation, regularly changing exhibitions, and a well-stocked gift and book shop, there is also a large café which serves tasty local produce and offers panoramic views over the marshes and huge skies you'll find along this coastline.
RELATED POST: A-Z Guide of Norfolk Nature Reserves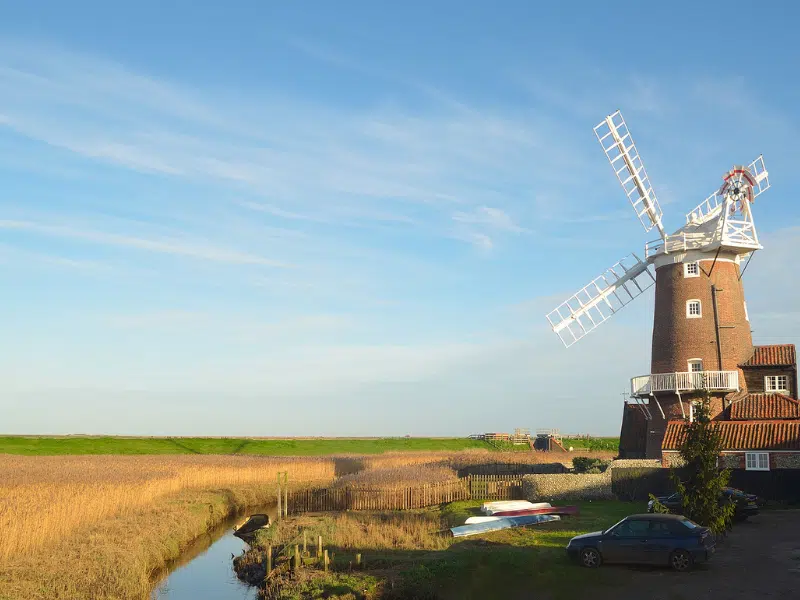 Stargaze at Kelling Heath & Wiveton Downs
Kelling Heath Holiday Park and Wiveton Downs in North Norfolk have Dark Sky Discovery Status, meaning the area is unaffected by light pollution and ideal for star gazing.
Both sites have been designated two-star sites, which means you can see the seven stars of the Orion constellation and the Milky Way (the combined light from the millions of stars in our Galaxy) with the naked eye.
Star gazers can also search around the many dark rifts from huge interstellar dust clouds, search out elusive galaxies they have never seen before and enjoy crystal clear views of our planetary neighbours.
Dark skies can be enjoyed by everyone. Make sure to wrap up, take a flask or even a tipple (if you're not driving), your binoculars and a smartphone with a stargazing app like Star Walk 2, and enjoy the wonder of the night sky.
If you're really lucky and the conditions are right, you could even see the Northern Lights, or aurora borealis, as Norfolk is one of the few places in the UK where this incredible phenomenon has been sighted.
RELATED POST: Christmas in Norfolk – 45+ Dates for Your Diary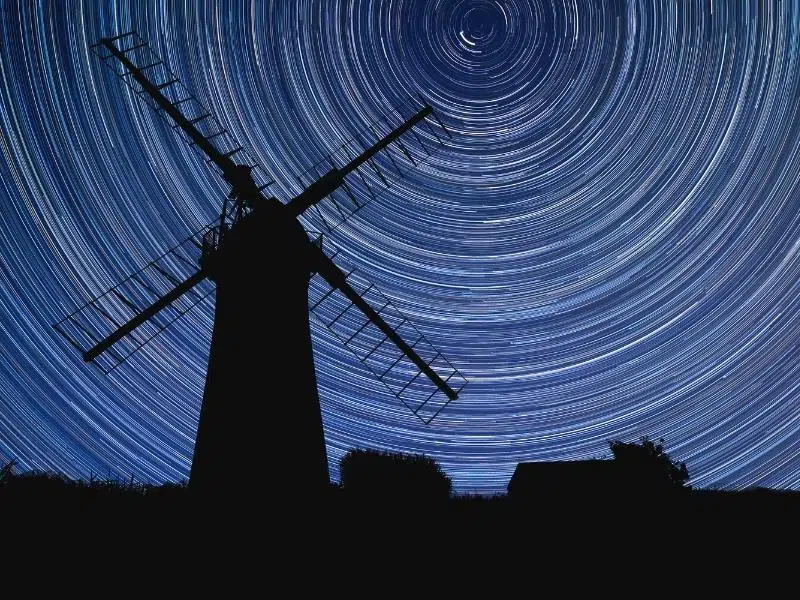 Have Fun in Hunstanton
Sunny Hunny is a real mix of traditional seaside town, a great beach, fairground rides, amusement arcades and crazy golf.
There are other, quieter elements to Hunstanton like the west-facing beach for the sunset, the unique red and white striped cliffs and Old Hunstanton with its traditional pubs and carstone cottages.
RELATED POST: 21 of the Best Things To Do in Hunstanton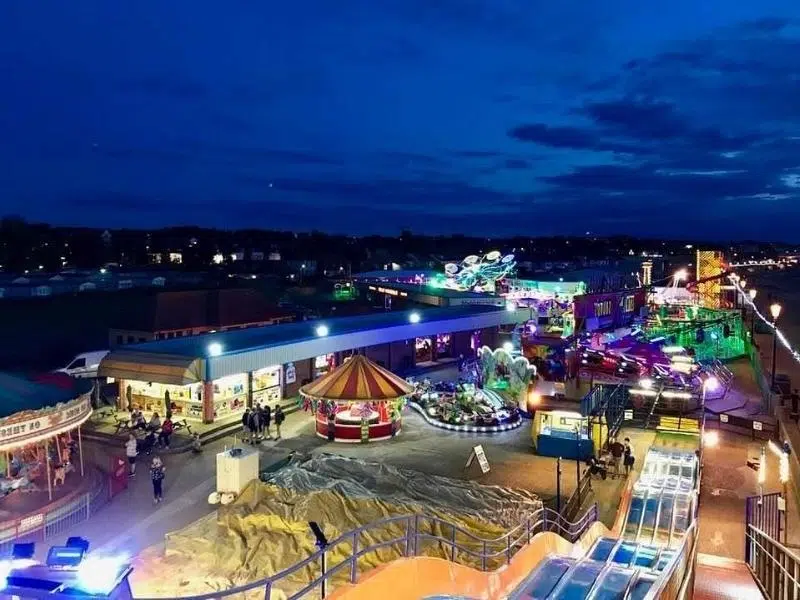 Explore Felbrigg Hall
Just a few miles inland from Cromer is the sublime National Trust Felbrigg Hall, a 17th century English country house.
This stunning stately home is an unaltered house known for its fine Jacobean architecture and gorgeous Georgian interior and is one of the most popular places to visit in North Norfolk.
Outside is a colourful walled garden, considered one of the best in Norfolk, an 18th century orangery, orchards over 500 acres or parkland, perfect for a summer afternoon stroll.
With nature trails, conservation projects and seasonal exhibitions, Felbrigg makes a great year-round attraction if you're visiting Cromer.
RELATED POST: What's On in Norfolk – 80+ Dates for Your Diary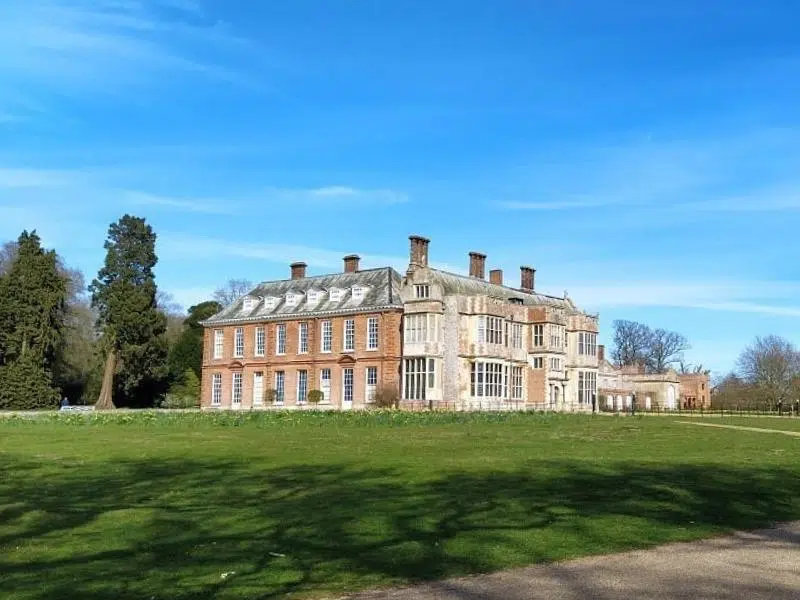 See the Seals at Winterton-on-Sea Beach
There aren't many places in the UK where you can see wild seals lounging on a beach, but we're lucky to have several such places in Norfolk.
Winterton Beach is at the further point south of North Norfolk and is a cracking three-mile stretch of sandy beach, backed by the Winterton Dunes National Nature Reserve, home to some of the finest sand dunes in Norfolk.
At the northern end of Winterton Beach is Horsey Beach, home to an Atlantic Grey seal colony. You can see the seals swimming all along Winterton beach year-round, as they pop up their heads to check out what's happening on the beach.
In winter, around late November to early December, the female seals come onto the beach at Winterton to have their pups.
You are asked not to walk on the beach from November to January to prevent the seals from being disturbed, but you can see the seals and their pups from the dunes and roped-off viewing areas. Dog walkers MUST keep their pets on a lead.
During the breeding season, there are Volunteer Wardens from Friends of Horsey Seals helping to make sure the seals are allowed to give birth and mother in peace, and they are a great source of knowledge about the colony and seal behaviour.
RELATED POST: Winterton on Sea Visitor Guide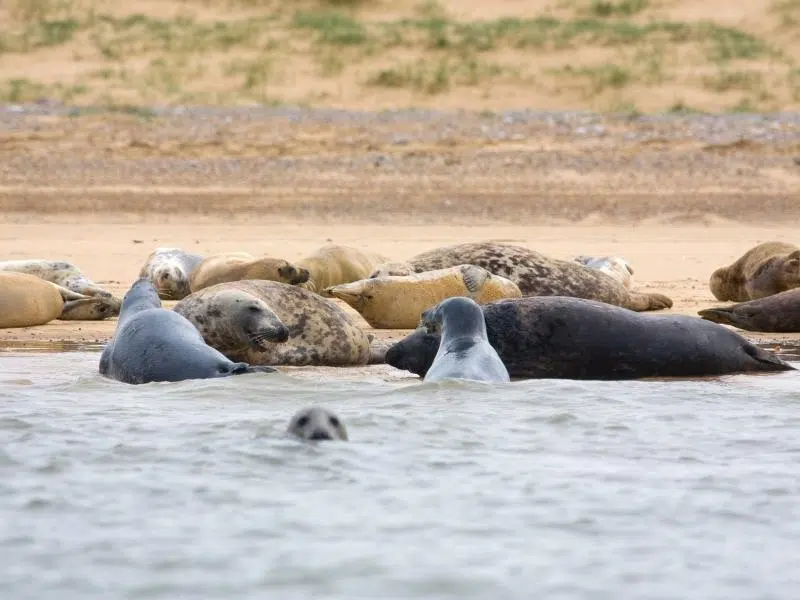 Fossil Hunt on the Deep History Coast
The Deep History Coast is made up of 22 miles of coastline from Weybourne to Cart Gap along the clifftops of the North Norfolk coast.
It is where the earliest evidence of humans in Britain have been found with million-year-old footprints, alongside the UK's biggest mammoth skeleton remains and a 500,000-year-old flint hand axe.
Exploring the Deep History Coast is a fascinating and fun day out for families, with lots of activities to help you understand the millennia of history in the area.
One of the best things to do in Norfolk with kids is fossil hunting along the beautiful beaches between Weybourne and Cart Gap, and following the Discovery Trail to read fact-revealing info along the way.
Try rock-pooling and fossil hunting at West Runton Beach, where the Steppe mammoth skeleton was found, or at Happisburgh Beach, where the first footsteps were discovered.
It's common to find fossils along these beaches, ranging from belemnites to hyena coprolites (fossilised poo!). The best time to hunt is after a high tide or heavy rainfall.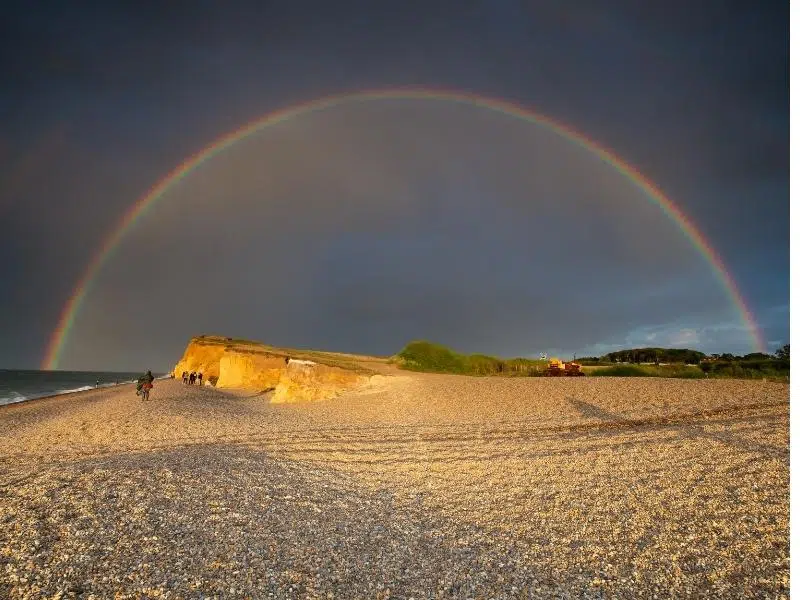 Discover Royal Sandringham
Sandringham, a 20,000-acre estate in the Norfolk Coast AONB, is where the royal family retreats for Christmas and was reportedly the late Queen's favourite home.
Nearby, the Duke and Duchess of Cambridge, aka Wills and Kate, also have their home, Anmer Hall.
You can visit the house, formal gardens, parkland and St Mary Magdalene Church on the Sandringham Estate in a day. Many of the ground floor rooms of Sandringham House remain as they were in Edwardian times, and are open to visitors between April and October.
The gardens are beautiful and the parkland and woods which surround the house are great spots for dog walking, family activities and picnics. Sandringham Courtyard has a range of places to eat and drink and does a fabulous Norfolk afternoon tea, for a real treat.
The Sandringham Shop, also in the Courtyard, offers an extensive collection of artisan Norfolk products, perfect for buying Norfolk souvenirs or gift shopping.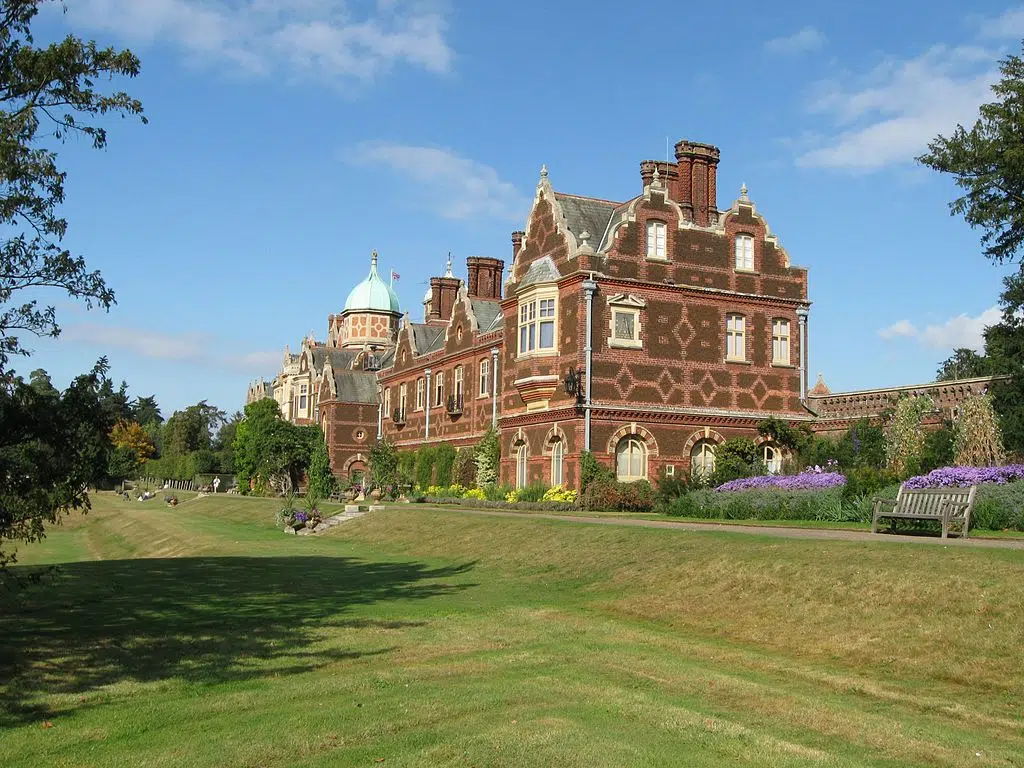 Explore Pensthorpe Natural Park
Pensthorpe is home to a nature reserve, fabulous gardens and lots of exciting activities for kids. Just inland from the coast, Pensthorpe Natural Park makes a brilliant family day out.
Visiting Pensthorpe is one of the best things to do in North Norfolk, and a natural home for many species of mammals, birds, and plants which live in a range of habitats like wetlands, hedgerows, woodland, water meadows and riverbanks, managed by Pensthorpe Conservation Trust.
Alongside the nature reserve are four of the most spectacular Norfolk gardens, which include The Millennium Garden which was designed by world-famous Dutch plantsman and garden designer, Piet Oudolf. The garden is a stunning meadow-style landscape of colour and texture, planted with swathes of grasses and perennials.
There is also a Wildlife Habitat Garden, planted with species designed to encourage animals and insects to visit, the Wave Garden, where you'll find a simple planting structure and contemporary sculpture, and the Infinity Garden, which is wrapped by an impressive curved piece of rusty Corten steel and is home to exotics like banana and ginger plants.
For the kids, there are interactive trails, boardwalks and bird hides that meander through the reserve, whilst hands-on activities such as wildlife spotting, pond dipping and bird feeding give younger visitors a chance to get closer to the wildlife.
There's also an indoor play area and an outdoor eco-play area including zip wires, towers to climb, underground tunnels to explore and slides to slide down, all next to a stream perfect for paddling!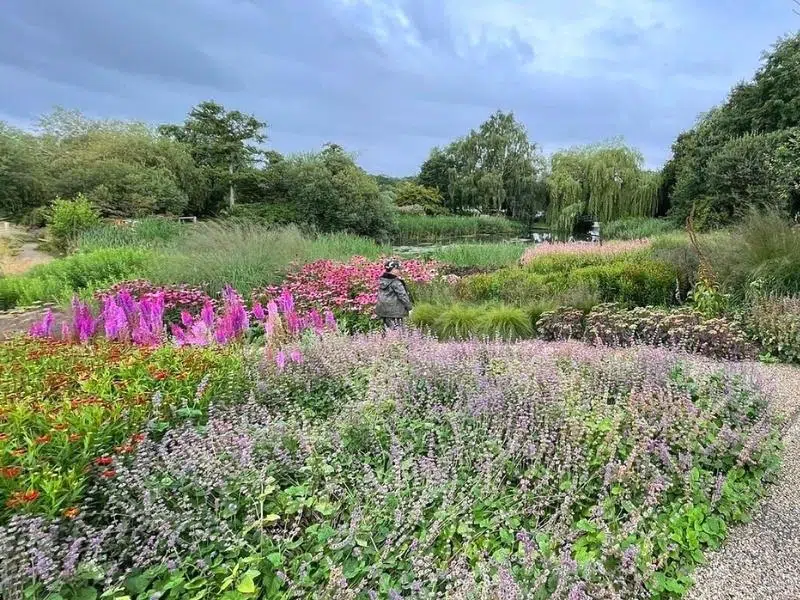 Visit The Burnhams
The Burnham villages, including the popular Georgian Burnham Market, are situated around the River Burn on the North Norfolk Coast.
The 'seven Burnhams by the sea' (although only five are left) are picture-perfect, unspoilt coastal villages with access to a stunning coastline made up of nature reserves, spectacular beaches and big skies.
Steeped in history connected to the sea and the legacy of Admiral Lord Nelson, there's lots of interest in and around the Burnhams, with walks between the villages to take you to all the best historical spots.
If you prefer modern-day life, then head for Burnham Market, where you'll find quirky boutiques, antique shops, galleries, coffee shops, delicatessens and eateries around the village green, a favourite haunt of celebrities taking a short break in Norfolk.
The other Burnhams are less visited. From the tidal creeks at Burnham Overy Staithe to Scolt Head Island National Nature Reserve and Burnham Deepdale, with its' round tower church, campsite and market with pop-up shops, there's always something interesting going on.
RELATED POST: Burnham Market Visitor Guide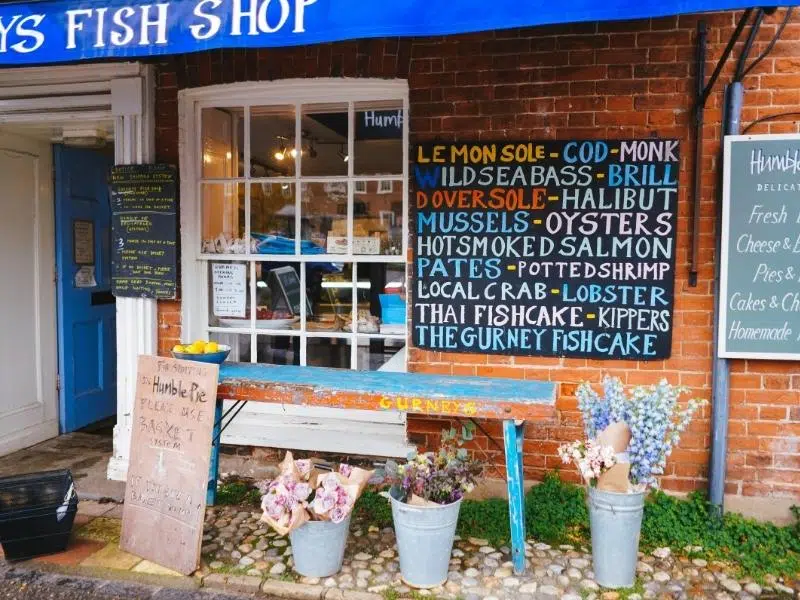 Take a Pilgrimage to Walsingham
Just four miles inland from Wells, Walsingham is rich with the history of religious pilgrimage which dates back to the 11th century.
The Lady Walsingham, Richeldis de Faverches, had received visions of the Virgin Mary and requested that a replica of the Holy House at Nazareth be built at Walsingham. This became 'England's Nazareth', one of Europe's four great pilgrim places in the Middle Ages.
Today's pretty rural village, incorporating both Great Walsingham and Little Walsingham has many 14th and 15th century buildings. Visit The Shirehall Museum, Walsingham's Georgian Courtroom where you can discover village history from 1061.
The entrance to Walsingham Abbey is through the small museum. The abbey grounds surrounding the historic house are famous for the ruins of the medieval Priory of our Lady of Walsingham, as well as beautiful swathes of snowdrops in early spring, and daffodils, then bluebells as the weather improves.
You can even hop on to the Wells & Walsingham Light Railway for a 30 minute steam ride between Wells-next-the-Sea and Walsingham. This Norfolk steam railway is notable for both being the longest 10-and-a-quarter inch narrow gauge steam railway and the smallest public railway in the world!
RELATED POST: Steam Train Norfolk: 8 of the Best Journeys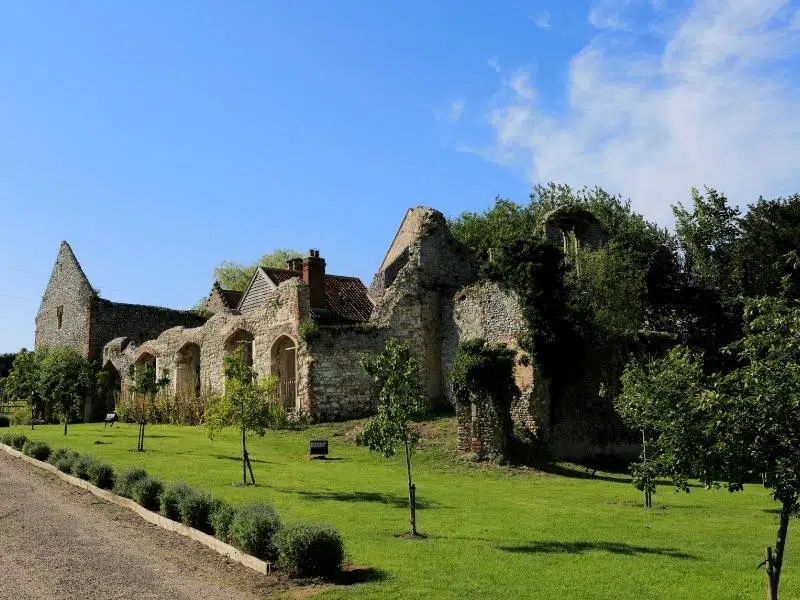 North Norfolk Railway
The North Norfolk Railway has fought through closure, eviction and redevelopment to become a much-loved and voluntarily run major attraction in Norfolk.
Jump onto the Poppy Line for a steam-driven trip between Sheringham and the Georgian market town of Holt, and enjoy amazing views of the countryside as you go.
The North Norfolk Railway offers an eleven mile round trip by steam train, with vintage diesel trains on some journeys, through the North Norfolk AONB. To the south are rolling woodlands and to the north, infinite sea.
This is definitely a Norfolk train journey to remember!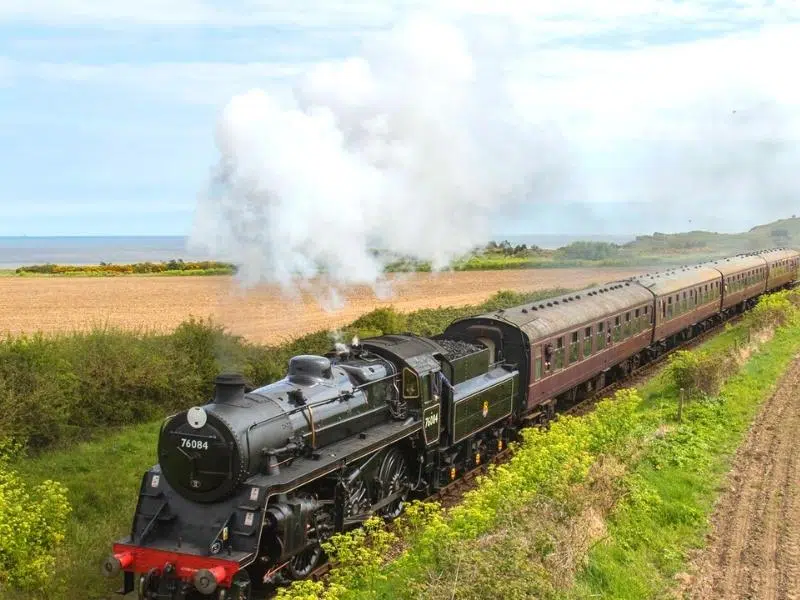 Fall in love with Wells-next-the-Sea
Between the fabulous Holkham beach and the bird sanctuary at Blakeney Point lies the pretty heritage harbour town of Wells-next-the-Sea, one of the best days out in North Norfolk.
With a harbour sheltered from the open sea by salt marshes, Wells was once one of the great Tudor ports of East Anglia. Now, the harbour is still used by sailing and crabbing boats and is watched over by a distinctive granary dating from 1904.
Set in north Norfolk's Area of Outstanding Natural Beauty, the coastal town of Wells has a Georgian square and a good mix of traditional and contemporary shops.
Wells is also famous for its colourful wooden beach huts, which you can find if you take a walk through the pinewoods to beautiful Wells-next-the-Sea Beach.
RELATED POST: 22 Brilliant Things to Do in Wells-next-the-Sea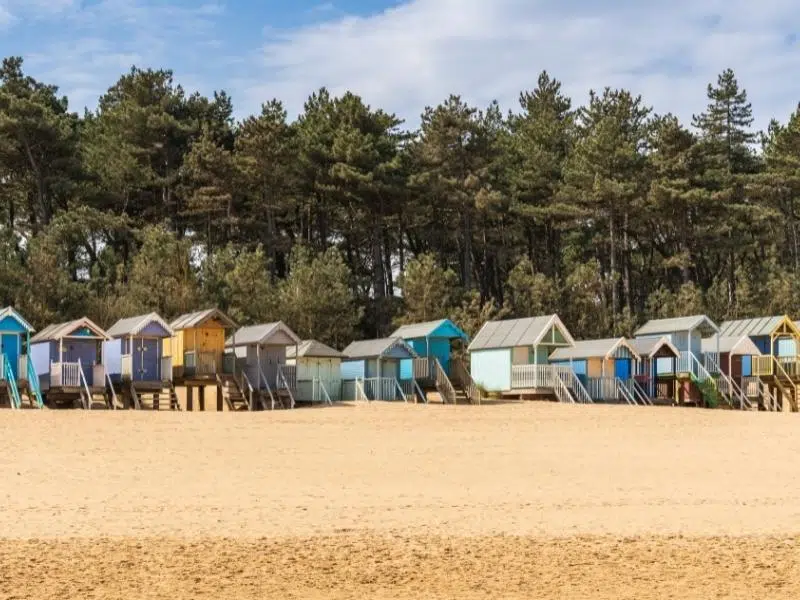 Enjoy East Ruston Old Vicarage Garden
One of the lower key tourist attractions in North Norfolk, the fabulous gardens at the Old Vicarage in East Ruston, between North Walsham and Happisburgh, are a wonderful surprise. For me, they are the best gardens in Norfolk, if not the whole of East Anglia.
Started as a labour of love in 1973, on a completely blank canvas, the owners have created something really special and still garden here today.
With a mix of the formal, cottage garden and exotic planting, all taking into account the mere 1.5 miles distance from the North Sea, the 32-acre plot is a lush haven that even non-gardeners will enjoy.
Make sure to take the walks which lead to cleverly cut holes in the shelter-belt hedge, which perfectly frame Happisburgh Lighthouse and church.
RELATED POST: Gardens in Norfolk to Visit: 21 of the Very Best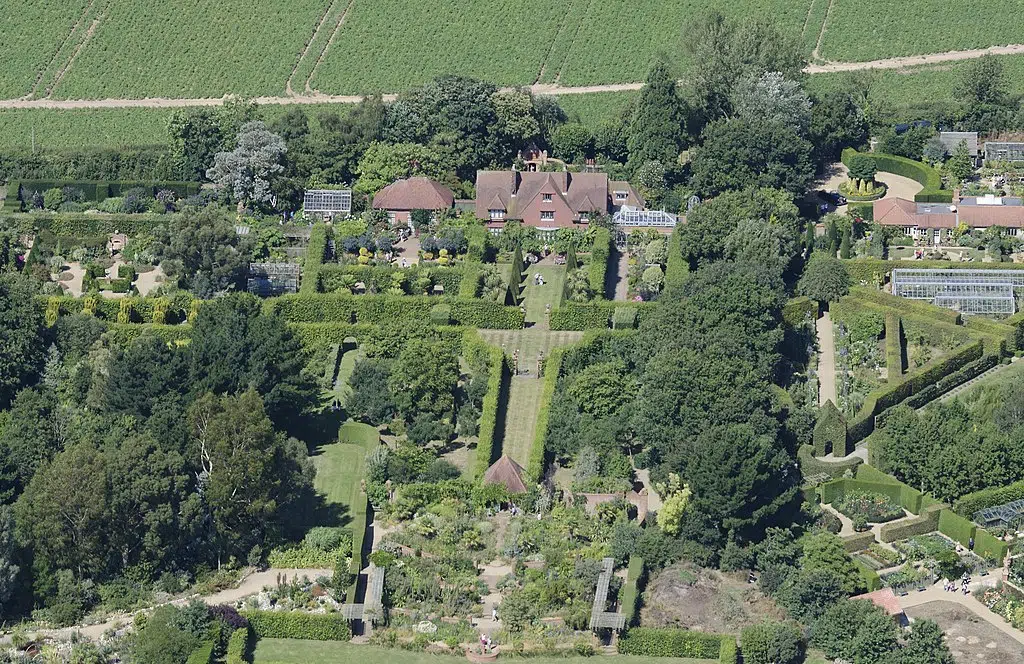 Happisburgh Lighthouse
Happisburgh (pronounced hayz•buh•ruh) Lighthouse is the oldest working lighthouse in East Anglia. Saved as a working lighthouse by the local community in 1990, it is maintained and operated entirely by voluntary contributions and is the only independently run lighthouse in Great Britain
Built in 1790, originally one of a pair, the tower is 26m tall and the lantern is 41m above sea level. Today, the distinctive lighthouse is painted white with three red bands and is a photogenic landmark on the North Norfolk Coast.
The lighthouse has open days where you can climb the 112 steps to the light for fantastic coastal views, and find out more about how the light is operated.
RELATED POST: Happisburgh: A Deep History Coast Village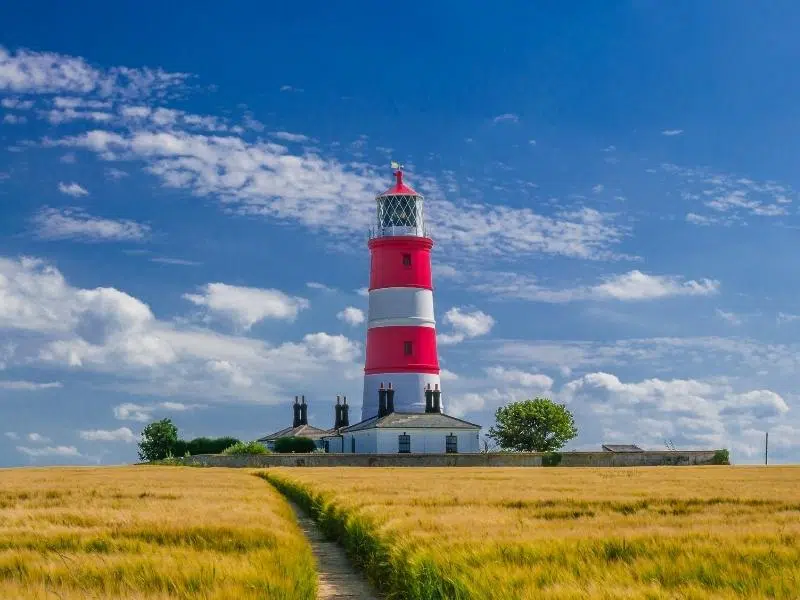 Norfolk Lavender
A highlight on the western edge of the Norfolk coast near King's Lynn and Heacham, Norfolk Lavender is one of the top North Norfolk attractions.
Wandering the fragrant fields, with over 100 acres of lavender and over 100 lavender varieties, is a lovely treat, especially when the plants are in bloom in summer.
There is a tearoom where you can sample lavender-infused goodies, animal gardens, a play park for kids, and tours of the lavender fields, which makes this a great stop on any North Norfolk coastal holiday.
You can also buy lavender plants and their own range of lavender products in the farm shop – time to pick up your Norfolk souvenirs or stock up on all those delicious smellies.
RELATED POST: Norfolk Lavender – A Complete Visitor's Guide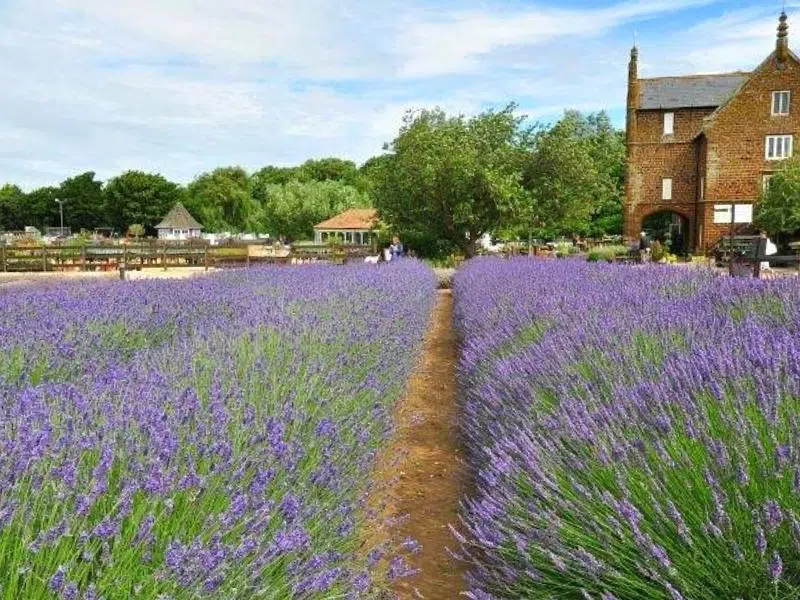 Spend a Day at Brancaster Beach
Managed by the National Trust, Brancaster Beach or 'Branny' as it's known locally, is blessed with soft sands perfect for picnics, sandcastle building and walking your dog.
It's also a popular spot with kite surfers, kite buggy fans and kite flyers and I learnt to fly a stunt kite here when I was a teenager. For me, it's one of the best of the North Norfolk Coast beaches.
Brancaster Beach also had its very own shipwreck, an amazing sight from the beach. Partially buried in the sand, the remains of the SS Vina were used by the RAF for target practice in preparation for the Normandy landings before she accidentally sank in 1944 and became stranded on the sandbank where she remained until 2022, when she was swept away.
The water at Brancaster recedes to leave shallow lagoons where young children can safely paddle and play – try and time your family beach visit as the currents can be strong when the tide is in. You can check Brancaster Beach tide times here.
RELATED POST: Brancaster Beach – Complete Visitor Guide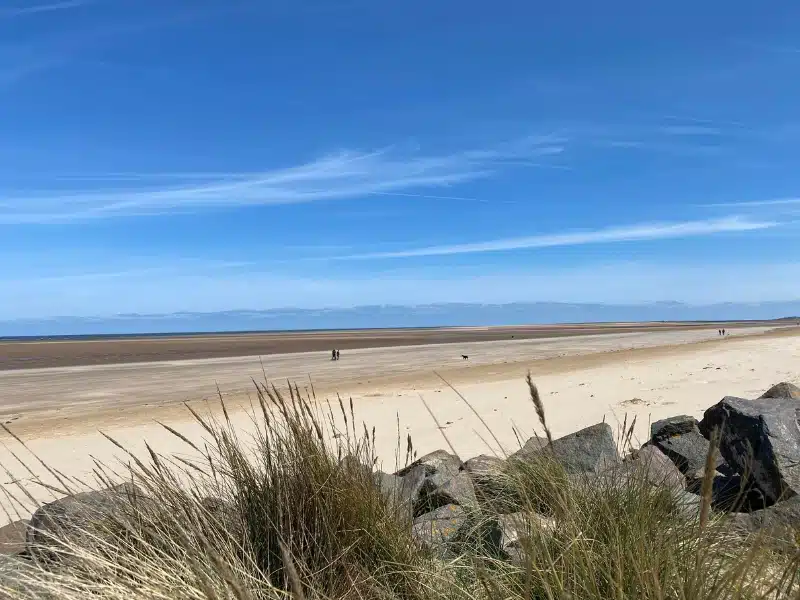 North Norfolk Coast FAQs
Why is North Norfolk so popular?
North Norfolk boasts a breathtaking coastline, diverse wildlife, and endless stretches of sandy beaches. Its charming seaside towns, pretty villages and picturesque countryside add to its allure.
Top this off with hundreds of amazing attractions and some truly superb hotels, campsites and B&Bs, and it's no surprise that Norfolk tourism is thriving.
Well, that depends on what you like! For family fun, Cromer and Sheringham tick the boxes, whilst Blakeney and Thornham are great for nature lovers and hikers.
What towns come under North Norfolk?
Aylsham, Cromer, Fakenham, Heacham, Hunstanton, North Walsham, Sheringham and Wells-next-the-Sea are all towns in North Norfolk.
What areas are in North Norfolk?
The region of North Norfolk is administered by North Norfolk District Council and is home to eleven electoral divisions including Cromer; Fakenham; Holt; Hoveton and Stalham; Melton Constable, Mundesley, North Walsham East, North Walsham West, Sheringham, South Smallburgh and Wells-next-the-Sea.
Map of North Norfolk Coast Highlights
How to use this map – Use your fingers (or computer mouse) to zoom in and out. Click or touch the icons to get more info about a place, and click the arrow in the box top left to open the index. To add to your own Google Maps account, click the star next to the title of the map.
Have I missed any North Norfolk coast highlights? Scroll down to leave a comment…
Love it? Pin it!