Huge skies, undulating landscapes and LOTS of water… the Norfolk Broads are an Area of Outstanding Natural Beauty in England's East Anglia region, where rivers, lakes and sea combine to create a unique and diverse place full of natural beauty, wildlife and cultural heritage.
With breathtaking scenery, plenty of attractions for the whole family, boat trips, riverside pubs, pretty market towns and great walking, it is no surprise that people have been flocking to the Norfolk Broads since the 19th century!
Add in the slower pace of life and tranquil atmosphere of The Broads, and you've got all the ingredients for an amazing Norfolk break or boating holiday. Let me help you discover the Broads with my local's guide.
RELATED POST: The Ultimate Local's Guide to Norfolk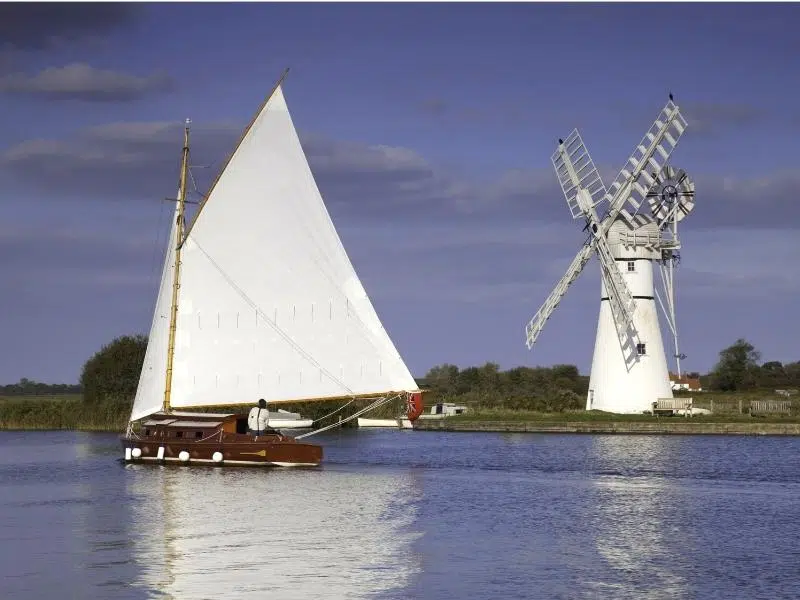 This post may contain affiliate links. If you book something I recommend, I make a small commission without affecting the price you pay!
What Are the Norfolk Broads?
The Broads is a network of mostly navigable rivers and lakes in the English counties of Norfolk and Suffolk. Although the terms 'Norfolk Broads' and 'Suffolk Broads' are correctly used to identify specific areas within the two counties, the whole area is normally referred to as the Norfolk Broads.
The Norfolk Broads are actually shallow lakes formed in medieval times when peat was dug out for use as fuel. The Broads were formed over centuries as water levels rose and the peat diggings flooded.
Today, Britain's largest protected wetlands and third-largest inland navigation area are encapsulated in the Broads National Park, and are home to over 125 miles of navigable waterways, and over a quarter of the UK's rarest plant and animal species, making them one of the best national parks in the UK.
The Broads is made up of seven rivers (River Waveney, Bure, Chet, Ant, Thurne, Yare and Wensum which runs through Norwich) and 63 broads, mostly less than 4 metres (13 ft) deep, thirteen of which are generally open to navigation.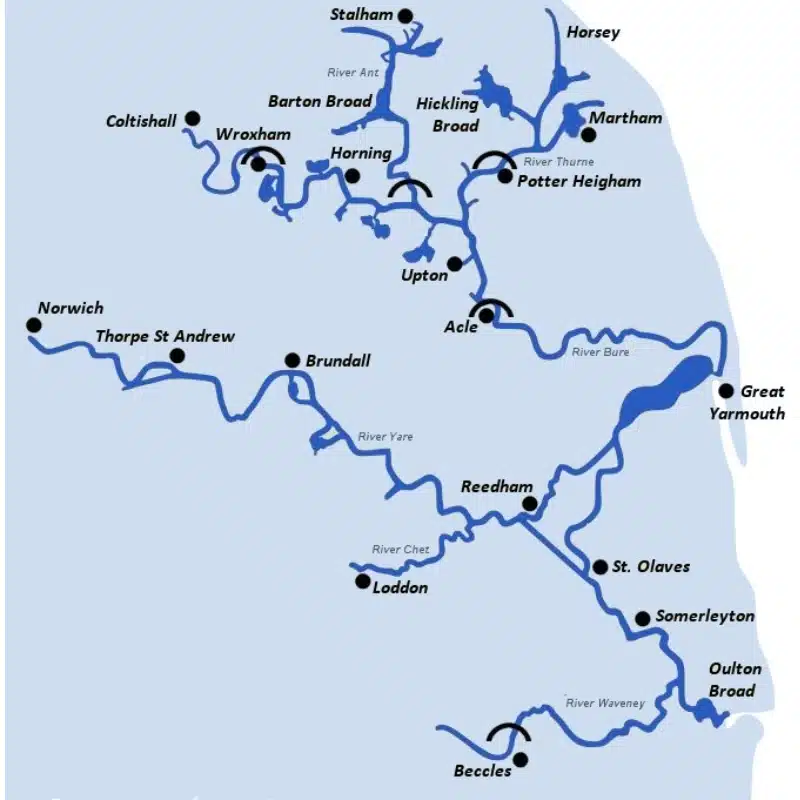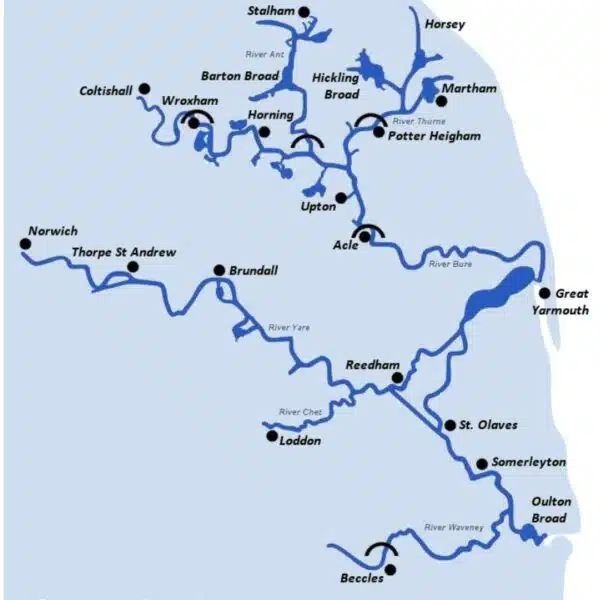 Norfolk Broads History
The first written evidence of peat digging dates back to the 12th century when much of east Norfolk had been cleared of its woodland for fuel and building materials. For the next 200 years peat digging became a major industry as local monasteries began selling the fuel to Norwich and Great Yarmouth.
Historical records show that the pits made by peat digging gradually began to fill with water as sea levels rose, making the peat harder to extract, and the peat diggings were eventually abandoned in the 14th century.
Despite the construction of windpumps and dykes, the flooding continued and resulted in the typical Broads landscape of today, with its rivers, lakes, reedbeds, grazing marshes and wet woodland which is rich in wildlife and straddles the Norfolk Suffolk county border.
For many years the lakes known as Broads were regarded as natural features of the landscape and it was not until the 1960s that Dr Joyce Lambert, a British botanist and ecologist, proved that they were artificial features, flooded medieval peat excavations.
The Broads have been a boating holiday destination since the late 19th century, and with easy access on the new railway from London, a yachting agency was offering Broads boating holidays by 1908.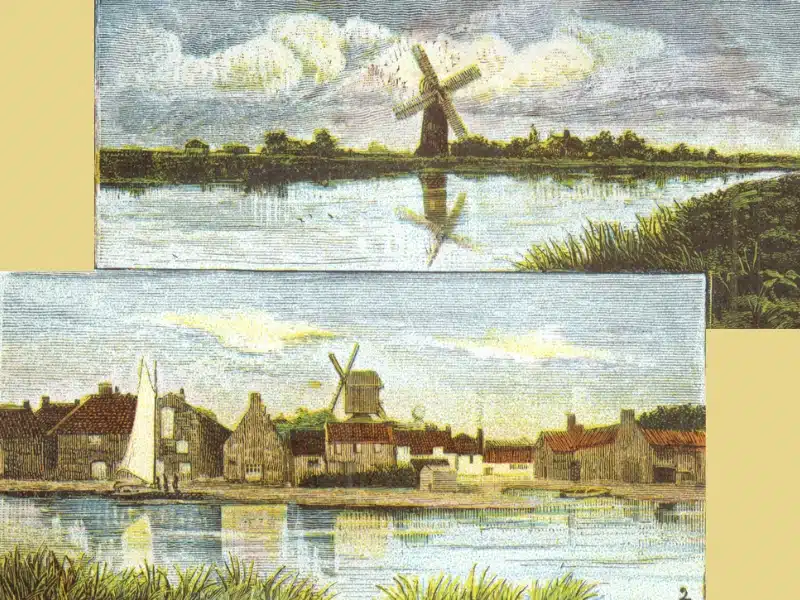 The Norfolk Broads – Getting There & Getting Around
Getting To the Norfolk Broads
The Broads are best accessed from Norwich, which is within easy reach of the rest of the UK and has great transport links. You can get there by main line train in less than two hours from London. Simply take the regular Greater Anglia service from London Liverpool Street, which leaves every hour or so.
Alternatively, you can take a National Express coach from Victoria Coach Station. This takes around four hours depending on the time of day, but is often much cheaper – especially when booked in advance.
There are also good rail connections with Peterborough, Cambridge and King's Lynn, making Norwich easily accessible from the whole country.
Getting Around The Norfolk Broads
Trains
Greater Anglia operate connections from Norwich to the Broads stations of Acle, Beccles, Berney Arms, Brundall, Brundall Gardens, Buckenham, Cantley, Haddiscoe, Hoveton and Wroxham, Lingwood, Oulton Broad, Reedham, Salhouse, Somerleyton and Worstead on the Wherry Line.
Bus
The Broads bus network is a little limited, but with a bit of planning it is possible to get round the Broads by bus.
Anglian Bus runs the A47 from Norwich to Great Yarmouth via Brundall, Blofield and Acle, the 146 from Norwich to Beccles via Loddon, and the 001 from Norwich to Surlingham and Loddon.
First Norfolk & Suffolk runs the X2 Norwich to Lowestoft service and the 12/12a from Wroxham to Stalham.
Bike
How about getting around by bike? The Broads' countryside is gentle and flat, offering miles of quiet country lanes, perfect for cycling. Get a good cycle map from The Broads by Bike and you'll find it a really enjoyable way to get around the area, or check out the Rebellion Way cycle route which passed through the Broads.
Most mainline train services have allocated spaces for bicycles, however these are limited, so get to the station early if you're planning to travel to Norfolk by train. Greater Anglia does not allow bike reservations on local lines.
It might be easier to hire a bike once in the Broads and there are several reputable providers including
Broadland Cycle Hire. Less than a 30 minute walk from Hoveton and Wroxham station, it's an ideal place to rent a bike and get loads of advice and tips from local cyclists.
Boat
The most obvious way to get around is of course by boat! Boating holidays in the Broads offer a completely different experience for the whole family, as you live on board your vessel. Hire a sail boat or classic motor cruiser from Norfolk Broads Direct, and visit all the interlinked Broads and rivers, visiting attractions as you go.
Taxi
If you need a local taxi company, my preferred one is Wroxham Taxis. You can call to book on +44 (0)1603 782925.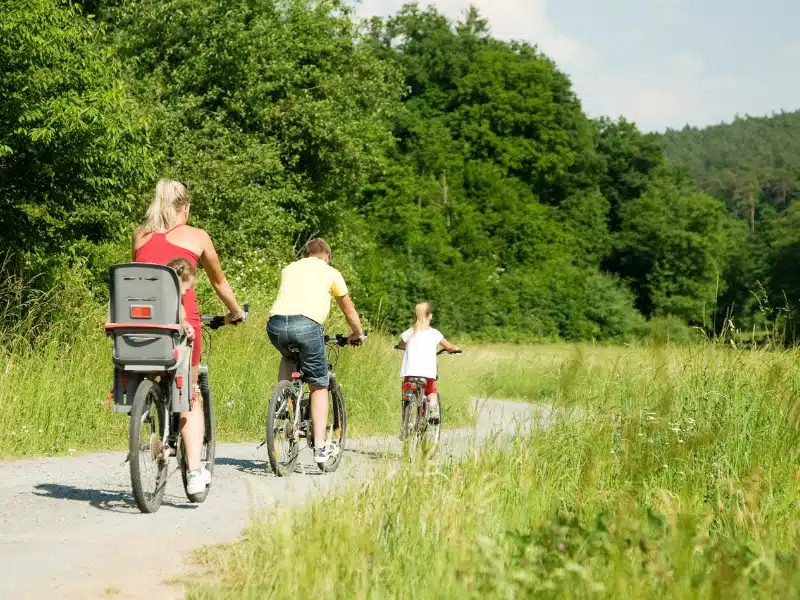 When to Visit the Norfolk Broads
Spring
Spring is beautiful time on the Broads, with everything coming to life after the winter. There is the chance you'll experience wetter weather, even though East Anglia is the driest place in the UK! Accommodation and boat hire will offer good value, and it will be quieter than summer.
Summer
Visiting Norfolk in summer means the weather is likely to be good, with most days being warm and some getting hot. This is the best time to be in and on the water of the Broads. In summer the Broads are busier, so this is not the best time for beginners to hire a boat. If you do want to try this in summer, aim to go outside of school holidays if possible.
Autumn
Autumn is a great time to visit the Broads if you want warm weather but prefer to avoid school holidays. Late September and October can be very mild, retaining summer's warmth, but the beaches, roads and attractions will be peaceful.
Winter
This is the best time for a trip to the Broads if you love long walks on empty beaches, crisp days in the countryside, and Norfolk wildlife. Winter is the season for seals and their pups, and migrating birds, as many species flock to Norfolk for its milder climate.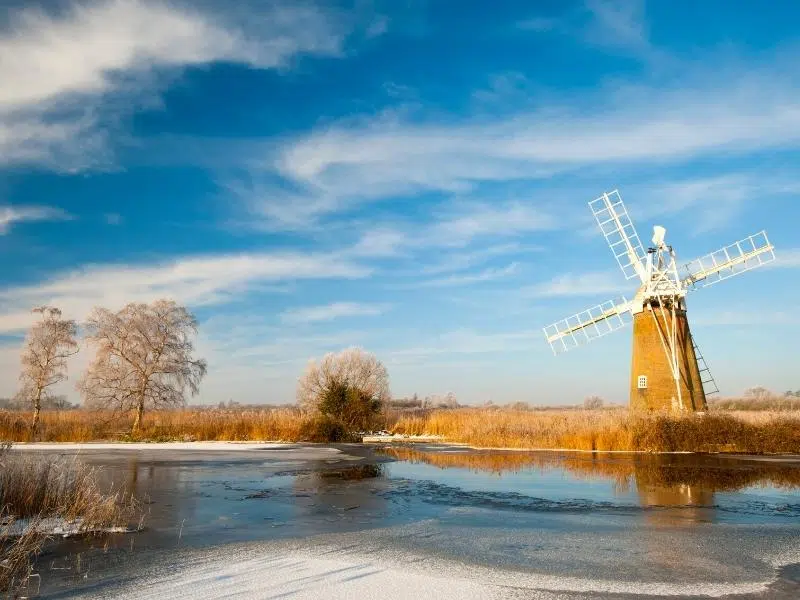 Norfolk Broads Tourist Information
The Broads Authority has three visitor centres where knowledegable staff can make sure you get the most out of your visit. Stopping by is always a good way to find out what's going on in the local area and to get tips and ideas about things to do.
The centres are at Hoveton, Ranworth and Toad Hole Cottage at How Hill Nature Reserve. All the visitor centres run boat trips so you can explore the nearby waterways, as well as screening films about Broads wildlife. You can also buy short visit boat licenses as well as books, maps, postcards and gifts.
RELATED POST: Norfolk Road Trip – Route, Map and Itinerary
What to Do & See in the Norfolk Broads
As I have a much more detailed post of 26 Exciting Things To Do in The Norfolk Broads, this is a quick round up to give you a flavour!
Norfolk Broads Boat Hire & Tours
The best way to admire and appreciate the Broads is from the water. Wroxham, the capital of the Broads, is a great place to start exploring the Broads by boat. Hire a canoe, kayak or paddle board and set off with a picnic and binoculars to spot the many different birds and animals you'll encounter.
If you prefer to travel in a motorised vessel, take to the helm and hire a day boat from Wroxham to independently explore the beauty of the Broads at your own pace or hop on a Broads boat tour from Wroxham Bridge, where you can enjoy live commentary, light refreshments and a licensed bar.
RELATED POST: Norfolk Broads Boating Trips – 17 Top Boating Activities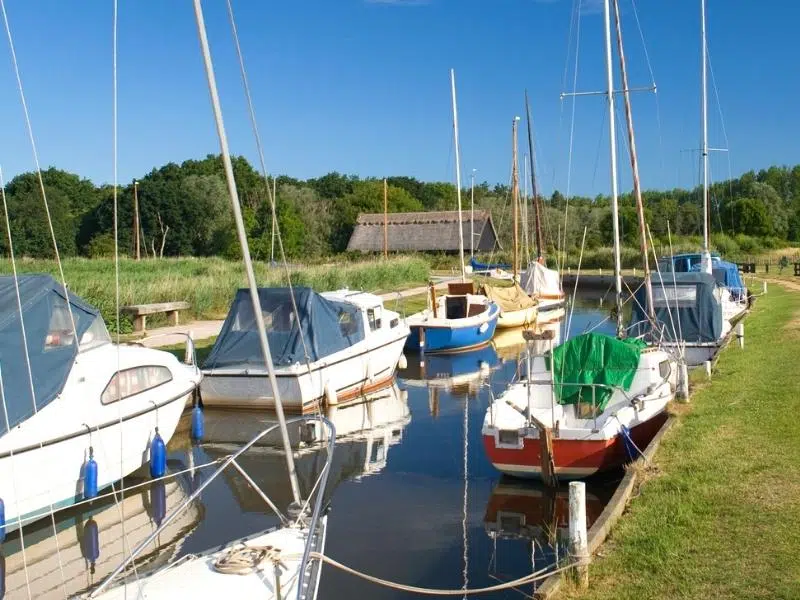 Thurne Mill
In the heart of Broadland on the River Thurne, Thurne Windmill is one of the most iconic sights in the Broads landscape. This distinctive all-white 200 year old working mill was built to pump and drain the marshes so the local farmers could make use of the surrounding land.
RELATED POST: 26 Pictures of Norfolk England to Inspire Your Trip!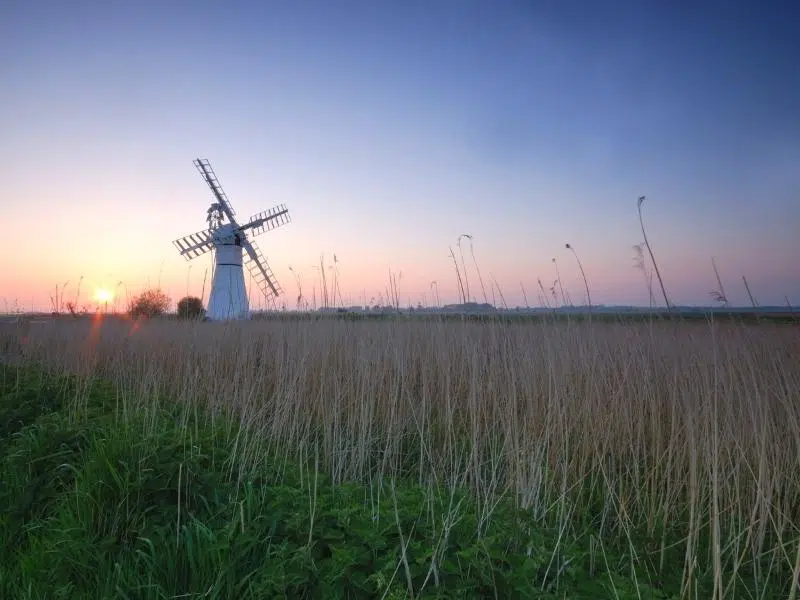 Ranworth Broad & Village
Overlooking Malthouse Broad, Ranworth is a charming Broads' village, home to the 'Cathedral of the Broads, St Helen's Church. Take a walk along the boardwalk (or get a ferry from Ranworth staithe) which passes though reed bed habitats, to the Norfolk Wildlife Trust floating wildlife centre on Ranworth Broad.
RELATED POST: Norfolk Nature Reserves – Ultimate A-Z Guide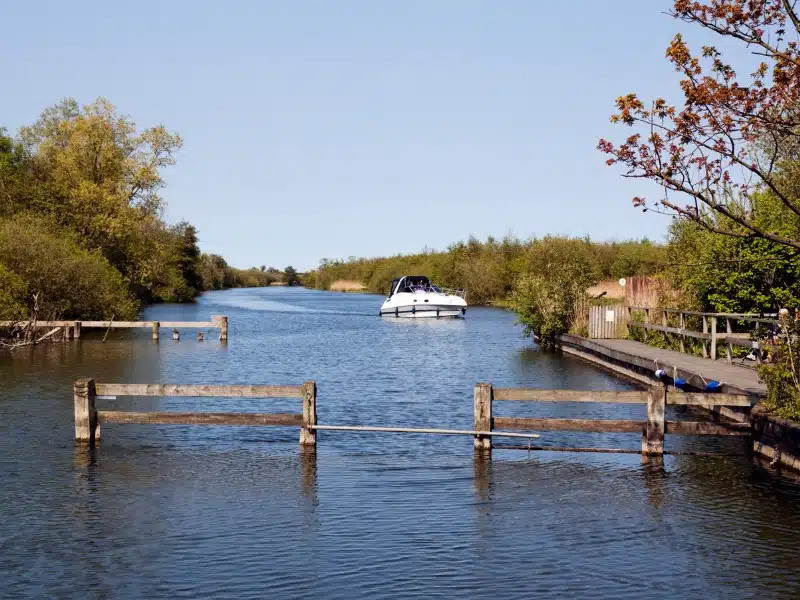 Norwich
The only city in Norfolk, Norwich is the most complete medieval city in the United Kingdom today. Home to cobbled streets, historic buildings, half-timbered houses, a thriving foodie scene and the pretty River Wensum that flows through the city centre, Norwich is a feast of history and architecture.
RELATED POST: 31 Amazing Things To Do in Norwich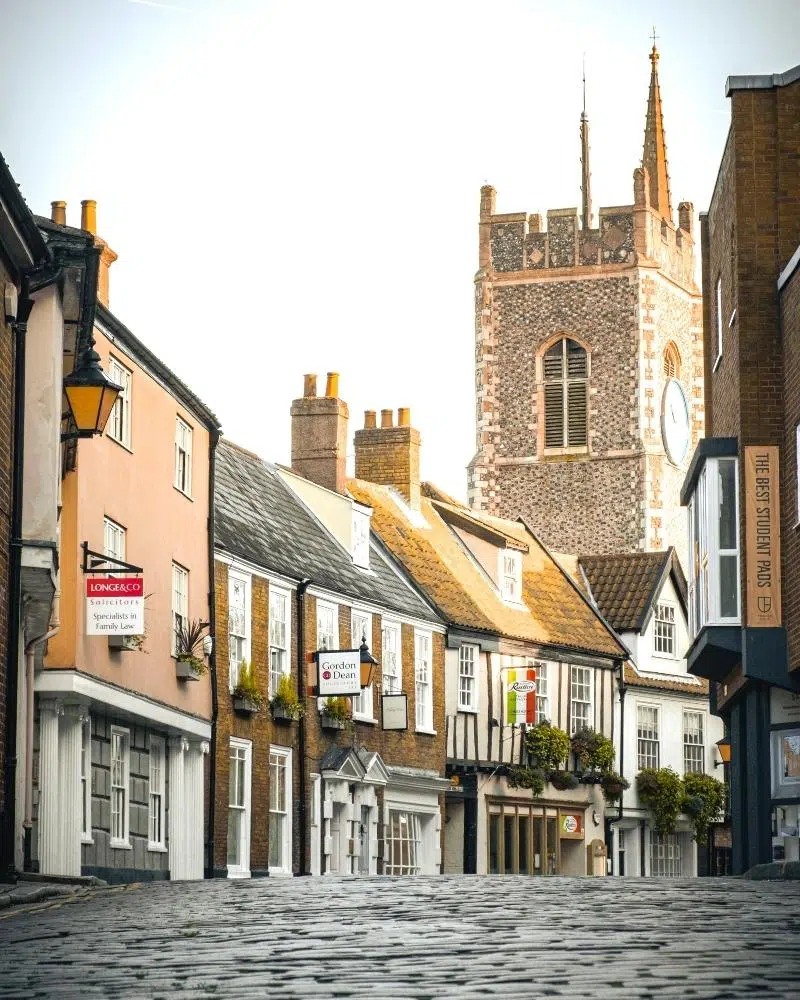 Hickling Broad Nature Reserve
The medieval bridge at Potter Heigham is a gateway to the Upper Thurne, Horsey Mere and Hickling Broad, the largest of all the Broads. On the edge of Hickling Broad is the pretty village of Hickling Heath, the perfect place for an active day out.
The National Wildlife Trust Hickling Broad Nature Reserve is a year-round haven for wildlife. You'll see common crane, barn owl, bittern and marsh harriers here, and maybe Chinese water deer and otters too, as well as athe local specialities of the swallowtail butterfly and Norfolk hawker dragonfly.
RELATED POST: 30 of the Very Best Things To Do in Norfolk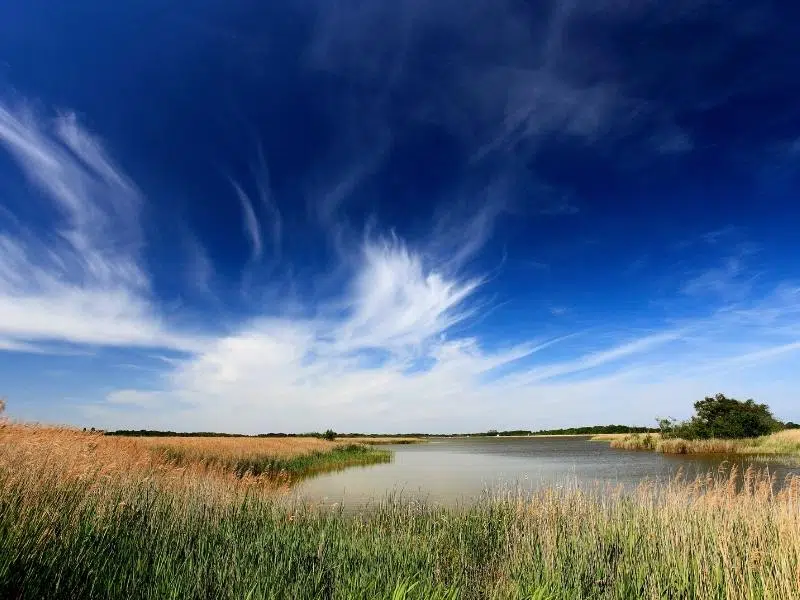 Sail a Norfolk Wherry
As you travel around the Broads, it's a very surreal experience to see the sails of boats flapping in what looks like a field! You can charter most of the wherries still in use, and visit the 123 year old Albion, which belongs to the Norfolk Wherry Trust on one of their open events or day cruises.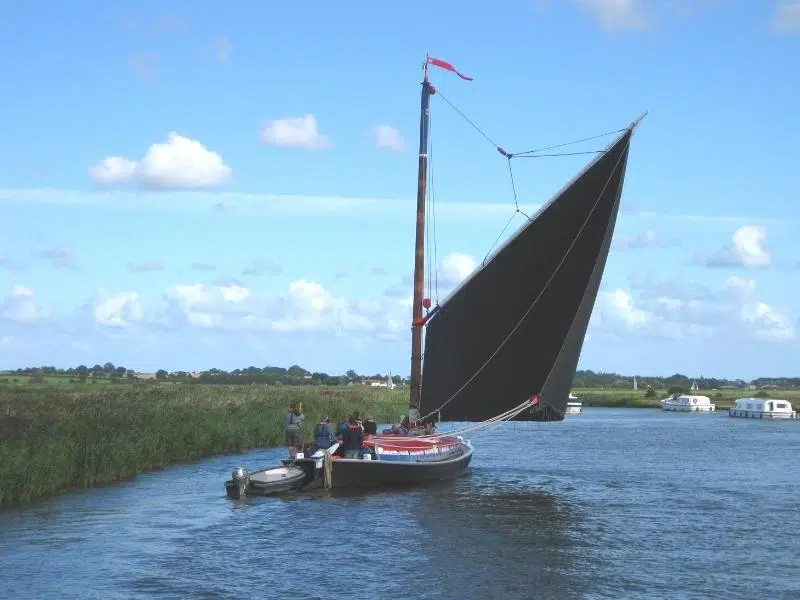 Angles Way National Trail
Just inland from Great Yarmouth, you can ramble around the majestic third century Roman flint walls at Burgh Castle. From the ruins, head to the river and join the Angles Way National Trail to Great Yarmouth and Gorleston-on-Sea alongside Breydon Water. This walk one way is four miles, which will take around an hour and a half at a relaxed pace.
RELATED POST: 13 of the Best Norfolk Broads Walks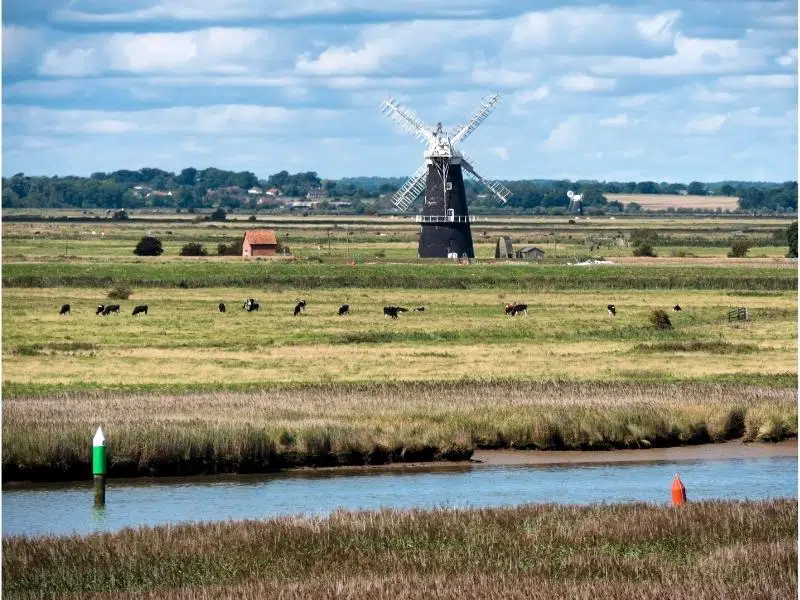 How Hill
The How Hill Estate is a study centre with a fine thatched Edwardian house set in acres of reed, marsh and woodland at the edge of the River Ant. Explore the secret gardens and formal gardens of the house (closed when groups are in residence, so best to check first).
Find out how marshmen lived in the restored marshman's cottage at Toad Hole Cottage Museum, and visit the three restored drainage mills before following the nature trail or taking a boat trip through the reed beds to the banks of the River Ant.
RELATED POST: The 21 Best Gardens in Norfolk to Visit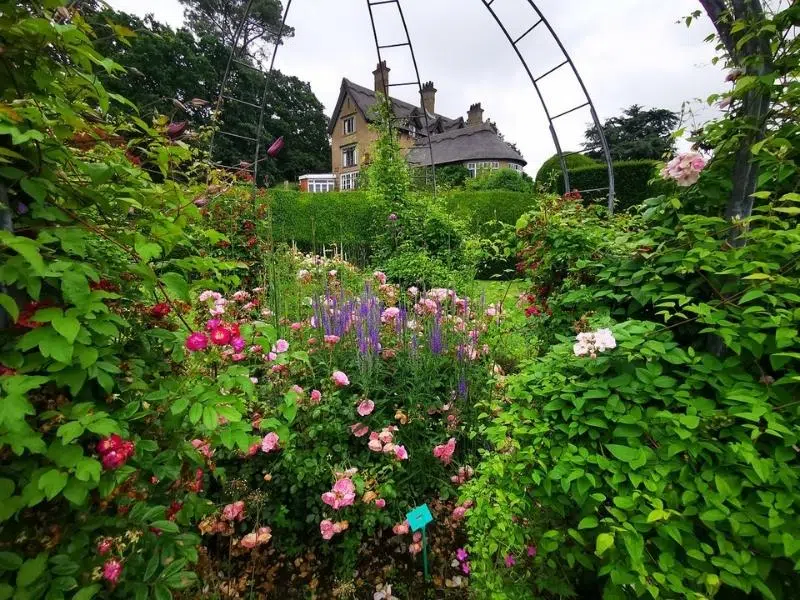 Spend a Day at the Beach
North Norfolk has some of the best beaches in the country, all just a stones throw from the Norfolk Broads. From Winterton-on-Sea to Holkham Hall and Holkham beach, and the Victorian seaside resort of Cromer with it's magnificent pier, you'll find huge sandy stretches, grassy dunes, traditional bucket and spade beaches and nature reserves along this windswept and unspoilt coast.
RELATED POST: North Norfolk Coast – 19 Unmissable Highlights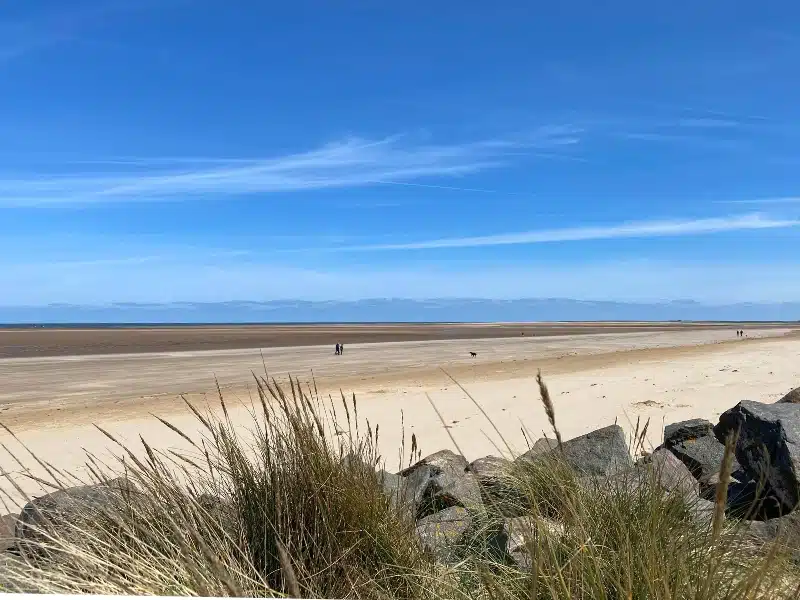 Woodforde's Brewery
On the edges of Salhouse Broad is Woodbastwick, home to Woodforde's Brewery. Visitors can see this and other famous beers, such as Nelson's bitter and Bure Gold, being brewed in the visitors centre, where guided tours can be arranged. Adjacent to the brewery is The Fur & Feather Inn, where you can sample all the beers for yourself, enjoy a meal or treat yourself to their excellent Norfolk cream tea.
RELATED POST: Breweries in Norfolk – Best 16 to Visit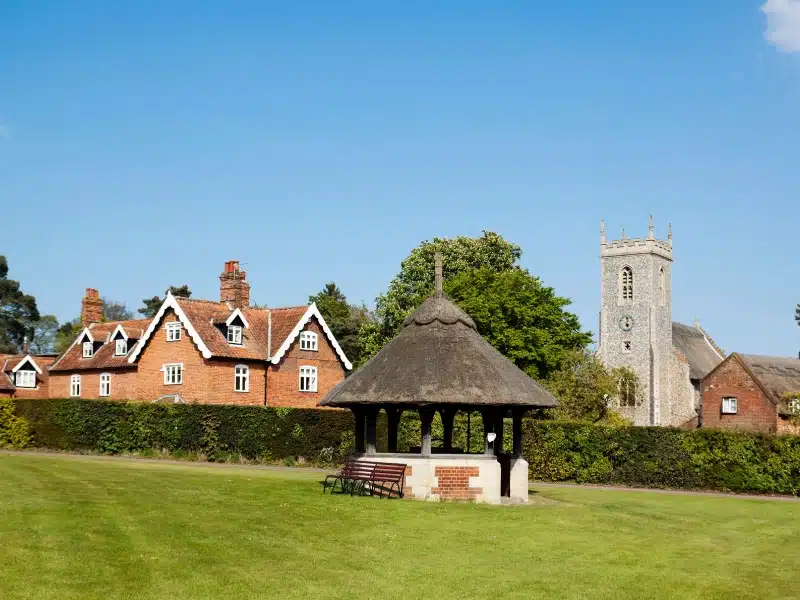 Seals & Windpumps in Horsey
Horsey Windpump is another iconic Broads building with a fascinating past. Standing watch over the Horsey Mere, a climb to the top is rewarded with stunning panoramic views of the surrounding countryside and Broadland landscape, where the Broads meet the coast.
Most winters, over 2,000 seal pups are born at Horsey beach, and it's an incredible sight as you walk over the dunes to the viewing platform. Even if you're visiting in summer, you'll see seals bobbing along in the sea – popping up to have a nose when they know people are on the beach!
RELATED POST: Seals in Norfolk – Where & How to See Them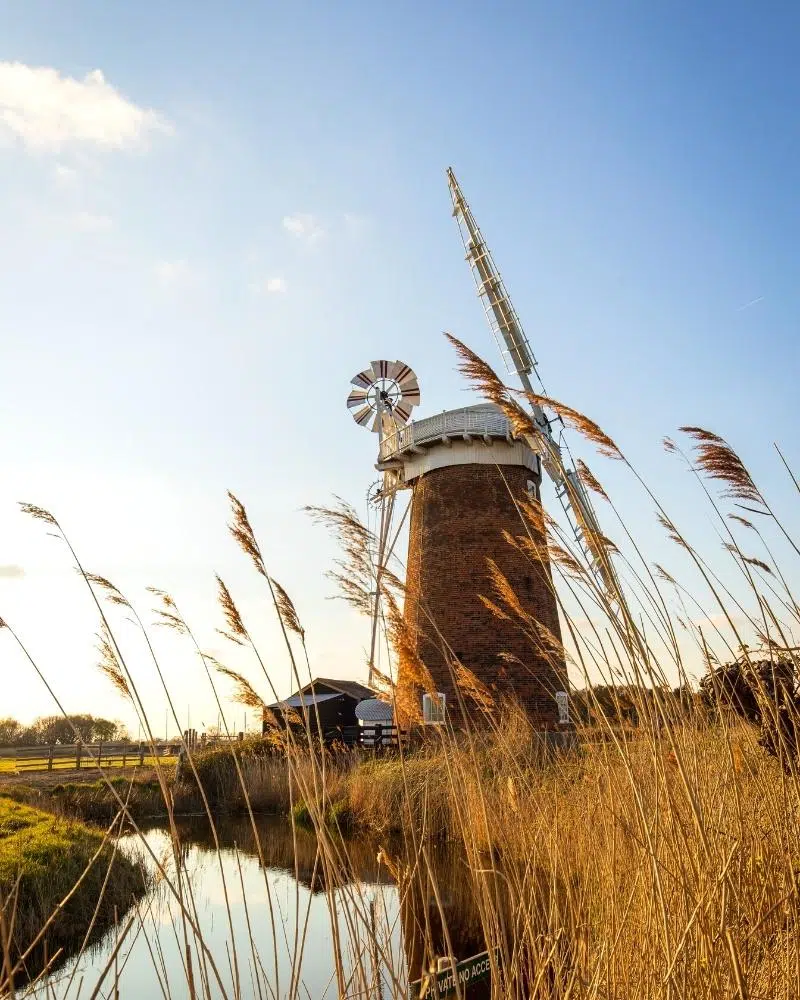 Norfolk Broads Museum
The Museum of the Broads is the only waterside museum of Broadland life where you can learn about the boats of the Broads and see how people's working lives shaped the local landscape and culture.
RELATED POST: 21 Museums in Norfolk You Won't Want to Miss!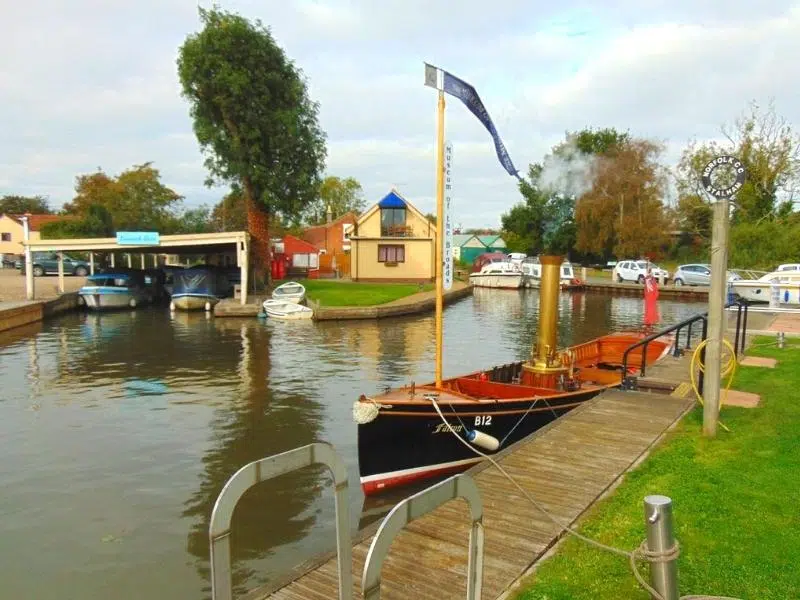 Family Attractions in the Norfolk Broads
Barton Broad
Off the beaten path Barton Broad is one of my favourites. The boardwalk trail leads you through wildlife filled woodland before emerging onto a large viewing platform. From here you can enjoy a fantastic panoramic view over Barton, second largest of the Broads.
Or, hire a canoe at Wayford Bridge and paddle down the River Ant to Barton Broad, and moor at Neatishead staithe. From here you can walk the boardwalk and reward yourself with a drink at the nearby Whitehorse Inn, or bring a picnic and eat it on the pretty staithe.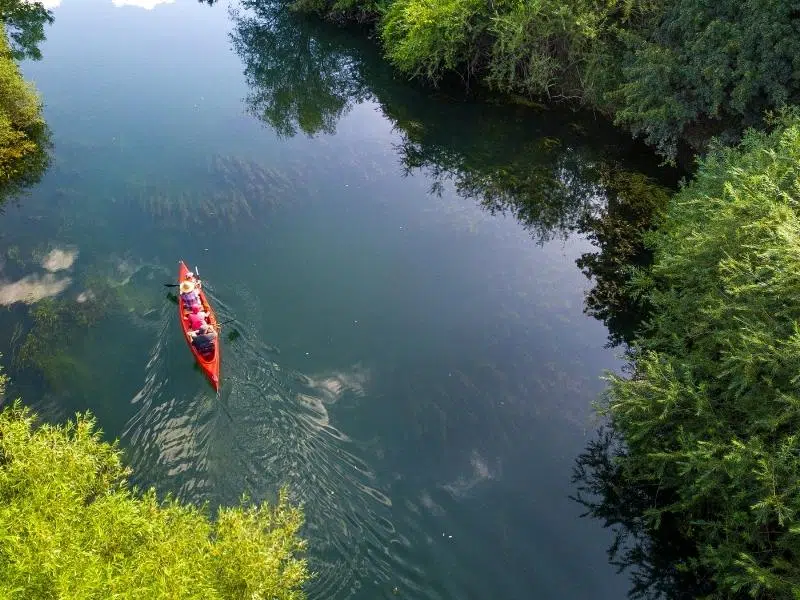 Bure Valley Railway
Experience one of Norfolk's best days out on the Bure Valley Railway, Norfolk's longest narrow gauge steam railway, which runs between the historic market town of Aylsham and bustling town of Wroxham, through the heart of the Norfolk Broads.
Running alongside the entire length of the Bure Valley Railway and linking with the Marriott's Way Heritage Trail at Aylsham, is the picturesque Bure Valley Path, a nine mile footpath and cycle path, run by the Broads Authority. It's a great day out to pack a picnic, walk the trail and then hop on the train back again!
RELATED POST: Steam Train Norfolk: 8 of the Best Journeys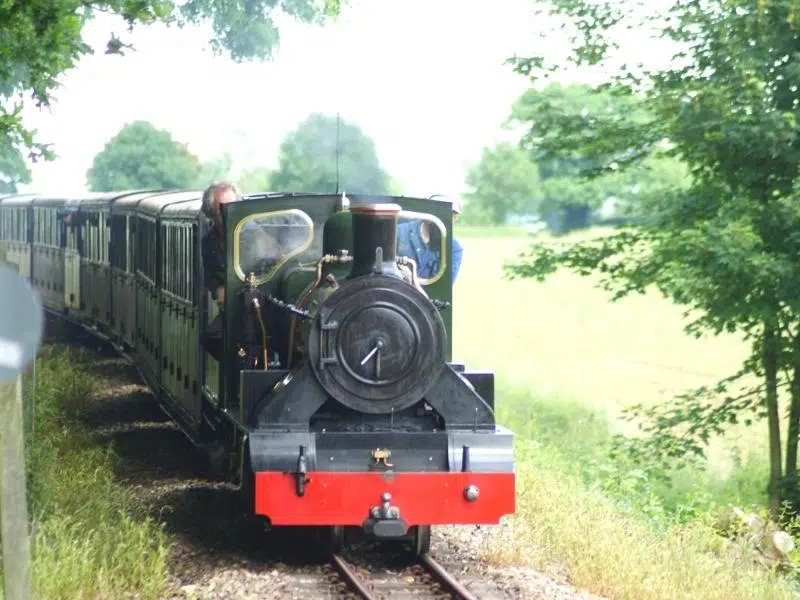 BeWILDerwood
Probably the number one family attraction in Norfolk, BeWILDerwood is a magical woodland adventure park and the ideal place for kids (big and small!) to burn off some energy climbing the numerous treehouses, hurling down zip lines and slides, and crossing the many rope bridges strung between the trees.
RELATED POST: Norfolk Theme Parks – Ultimate A-Z Guide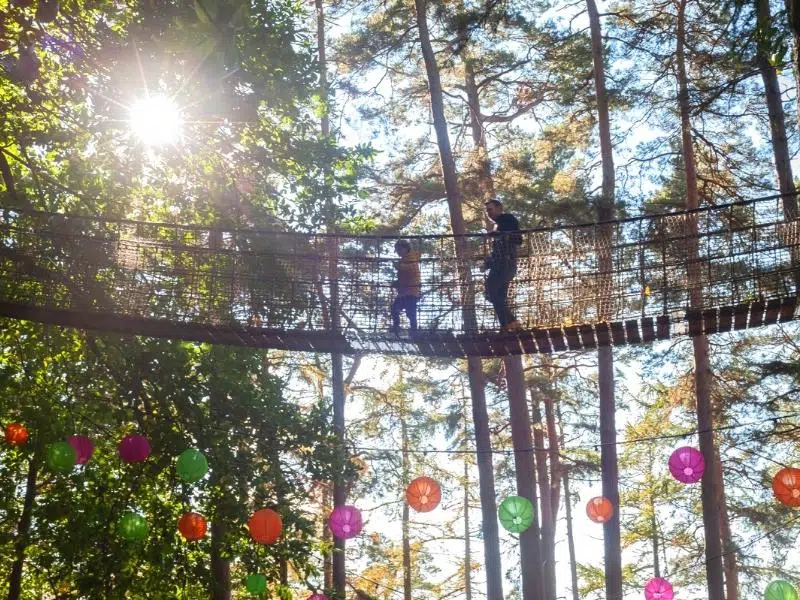 Wroxham Barns
There's something for everyone at Wroxham Barns, kids included. This award winning destination makes for a great day out, with craft studios where you can watch and meet local crafts people, and the Junior Farm & Fun Park has a fun daily programme of activities for kids, along with brilliant seasonal events like the annual Pumpkin Festival and Lambing Live.
RELATED POST: What's On in Norfolk – 80+ Dates for Your Diary in 2023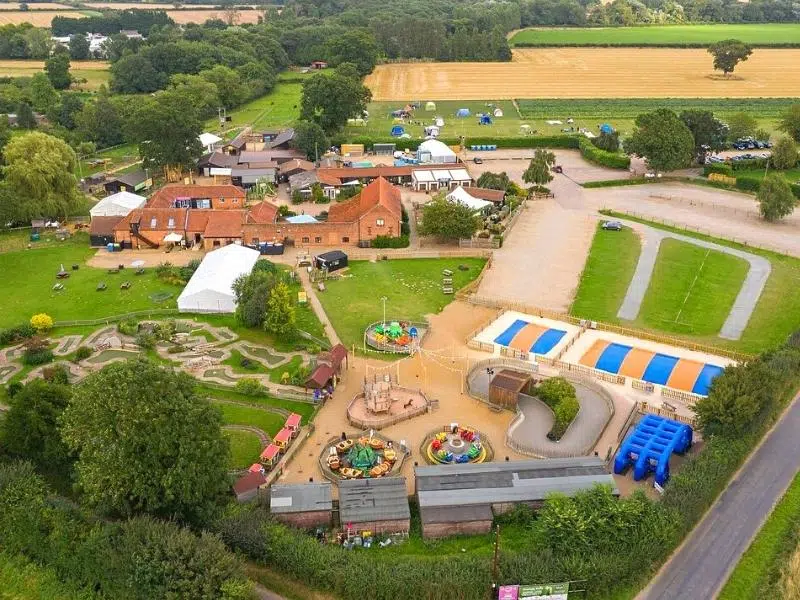 Great Yarmouth
A lively seaside town, Great Yarmouth makes for an action-packed day out. With the famous Great Yarmouth Pleasure Beach, Sea Life, amusements, long sandy beaches and lots of other attractions, there's plenty to keep visitors (especially kids!) busy.
RELATED POST: 13 Exciting Things To Do in Great Yarmouth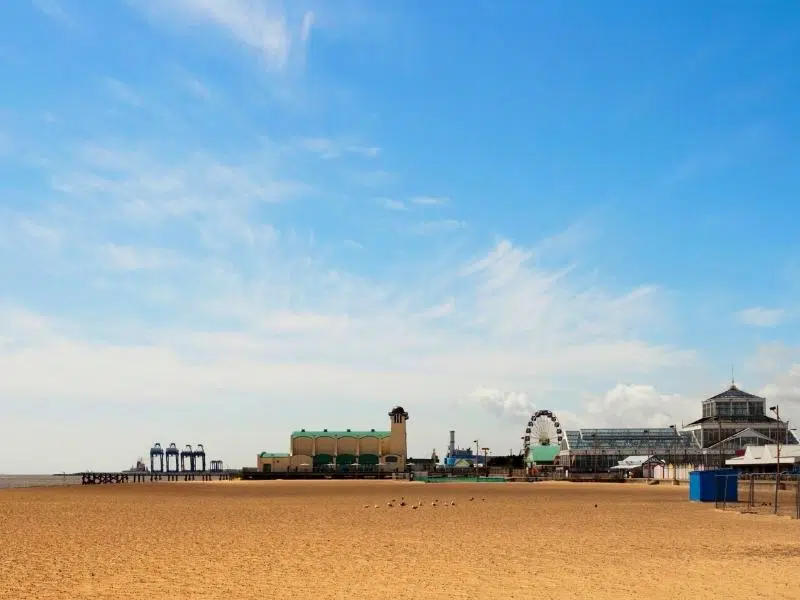 Wroxham Miniature Worlds
Wroxham Miniature Worlds is the United Kingdom's largest indoor model railway attraction. With thousands of model vehicles including trains, planes and cars, tens of thousands of trees and props, and over 5,000 model people, the kids will be entranced by all the different displays.
RELATED POST: 22 Fantastic Things to Do in Wroxham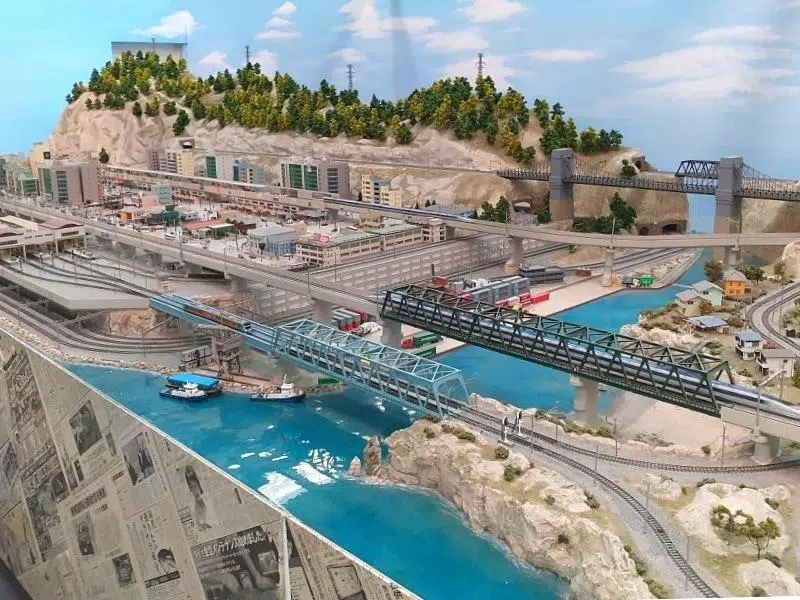 Where to Eat in the Norfolk Broads
With an abundance of great riverside pubs, fish and chip specialists and local home grown produce taking pride of place, the Norfolk Broads has somwhere to eat for every taste and budget. This is our pick of the top five places to try…
Bure River Cottage Restaurant, Horning
With a strong focus on fish and seafood, much of it caught along the coast of Norfolk, the Bure River Cottage Restaurant is a real gem. The restaurant itself is informal, with simple decor – all the focus goes on great food and service. I ate the best lemon sole here that I have ever tasted, it was sublime! Book in advance all year, this place is as popular with locals as it is with visitors.
RELATED POST: 26 Norfolk Food & Drink You Must Try!
Ormesby Traditional Fish and Chips, Ormesby Saint Margaret
Located by the village green in the charming Norfolk village of Ormesby Saint Margaret, this traditional fish and chip shop serves fresh and locally sourced fish and chips, cooked in beef dripping. The Ormesby chippy is just a few miles inland from Great Yarmouth and close to beautiful Ormesby Broad.
RELATED POST: Best Fish & Chips Norfolk: 14 Top Places
The Recruiting Sergeant, Horstead
An award winning traditional pub and restaurant with bedrooms, The Recruiting Sergeant offers classic pub grub, beautifully cooked and served, alongside cosy decor, a pretty beer garden, open fires and a bespoke cocktail menu. Their Sunday roasts are pretty epic, with vast Yorkshires and cripy roasties – yummy!
The Station Smokehouse, Hoveton
A brilliantly original place to eat, The Station Smokehouse on Hoveton and Wroxham Station has a menu packed with a deep South meat fest sort of vibe, all delivered with style and flavour. Needless to say my adult kids loved it. You can book a table and enjoy a beer too, or opt for takeaway to feast on at your mooring or campsite!
Liberty, Wroxham
On the banks of the River Bure in Wroxham, Liberty is a contemporary and sleek dining experience. Serving locally sourced ingredients the food is classic with a modern twist. They do an excellent brunch, including fluffy American pancakes and delicious eggs benedict. This forward thinking eatery is dog friendly and will even give you a 10% discount if you arrive by bicycle!
RELATED POST: Afternoon Tea in Norfolk – 15 of the Best Places
Where to Stay in the Norfolk Broads
The Kings Arms, Fleggburgh
In a wonderful location to hit all the Norfolk Broads attractions, The Kings Arms has three award winning garden rooms and four boutique bedrooms. Think well-appointed simple rooms, with lovely colours and a shared private hot tub which can be booked. The Kings Arms also has a very good restaurant, serving refined pub classics and an excellent seasonal tasting menu with goodies like Norfolk pigeon breast and Sheringham lobster bisque.
The Boathouse, Ormesby Broad
Set in eleven acres of tranquil parkland on the banks of Ormesby Broad, The Boathouse is a spectacular country fayre pub. There are luxury self-catered woodland lodges, ideal for a family Broads holiday, and traditional B&B rooms, perfect for a Broads weekend break. This really is an idyllic setting with wonderful views across Ormesby Broad.
Amber's Bell Tent Camping, Hoveton
Amber's Bell Tent Camping at Hoveton Estate is slap bang in the middle of the Broads, close to Wroxham. Their bell tents at are really roomy, providing a spacious couples hideaway for two or a good-sized room for a family of four, and their six metre tents offer that little bit of extra space if you like to spread out a bit! Each tent furnished with proper beds, made up with duvets and pillows, and everything you need to enjoy your holiday is provided.
RELATED POST: Norfolk Glamping – 15 of the Best Spots
The Norfolk Mead Hotel, Coltishall
This is the treat option! Set in eight acres of beautifully kept private grounds in the heart of the unspoilt Norfolk Broads, the boutique Norfolk Mead Hotel will spoil your rotten. The rooms and holiday cottages are elegant, the spa treatments hit the spot and the walled garden, a haven of peace and tranquility – you're certain of a good nights sleep here!
RELATED POST: Boutique Hotels Norfolk: 32 of the Best Places to Stay
Whitlingham Broad Campsite
If you want to combine your visit to the Norfolk Broads with time in Norwich, then book a yurt, converted goods wagon, shepherds hut, bell tent or stunning tree-house style woodland den, at the beautiful Whitlingham Broad Campsite. With all the amenities you need and a wonderful location on the banks of Whitlingham Broad, you can be in Norwich city centre in fifteen minutes on a Beryl bike.
RELATED POST: The Ten Best Campsites in Norfolk
Anywhere You Choose!
That's the beauty of a boating holiday on the Broads – you can explore the whole area from the comfort of your holiday accommodation, the boat! Norfolk Broads Direct is well known for boat hire on the Norfolk Broads, offering a modern fleet of high-quality cruisers for hire. The cruisers are all motorised, so you don't need to know how to sail, pet friendly and have everything you need on board. If you really want to see the best of the Broads, boating is the way to go!
Norfolk Broads Map
How to use this map – Use your fingers (or computer mouse) to zoom in and out. Click or touch the icons to get more info about a place, and click the arrow in the box top left to open the index. To add to your own Google Maps account, click the star next to the title of the map.
Have I missed anything from this local's guide to the Norfolk Broads? Let me know in the comments below if there's something you'd like to see covered!
Love it? Pin it!