With its rich fishing and agricultural heritage, there is a huge variety of Norfolk foods and drink to discover, that is grown, reared, and produced in the county.
From deliciously sweet seafood caught off the North Norfolk coast, the best malt barley perfect for brewing, cheese from lush green pastures, and the perfect terroir for grapes, there is an abundance of wonderful local food in Norfolk, courtesy of the land, sea and climate.
Eating, drinking and buying local Norfolk produce is always a great way to get to know the region, and support local businesses at the same time. Be sure to tempt your tastebuds and try some of this incredible Norfolk cuisine on your next trip to Nelson's County!
RELATED POST: The Ultimate Local's Guide to Norfolk England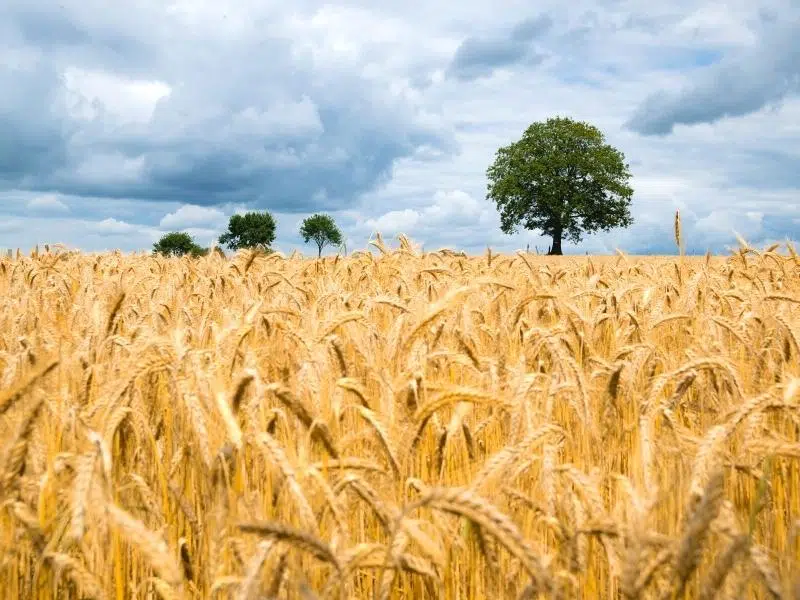 This post may contain affiliate links. If you book something I recommend, I make a small commission without affecting the price you pay!
Norfolk Seafood
The seas off the coast of Norfolk are bountiful with shellfish including crab, lobster, mussels and cockles. This is because an ecosystem is created by a current of cold water which sweeps south from Norway, and brings an abundance of nutrients with it. A longshore drift is created as this current arrives on the North Norfolk coast, creating the perfect environment for shellfish to thrive.
Much of this North Sea produce is caught and sold to local restaurants and eateries on the same day, meaning when you go out to eat, you're served with the freshest and most local Norfolk ingredients imaginable.
Cromer Crab
Full of flavour and sweeter than other crabs, the Cromer crab is Norfolk's star food item. The juicy flesh and unique flavour make these crabs a Norfolk delicacy.
Freshly caught Cromer crabs are available on many Norfolk and Cromer restaurant menus from March to October, but you can't beat buying a dressed crab in Cromer and eating it as you wander the pretty town.
The best restaurant in Norfolk for Cromer crab is Rocky Bottoms in West Runton, between Sheringham and Cromer. The restaurant is run by a local fishing family who produce many Norfolk dishes using not only Cromer crab, but local lobster, seafood and fish too. You can also buy dressed and prepared crab at the Crab Hut to take home.
RELATED POST: Cromer Crab: All You Need to Know About Norfolk's Favourite Food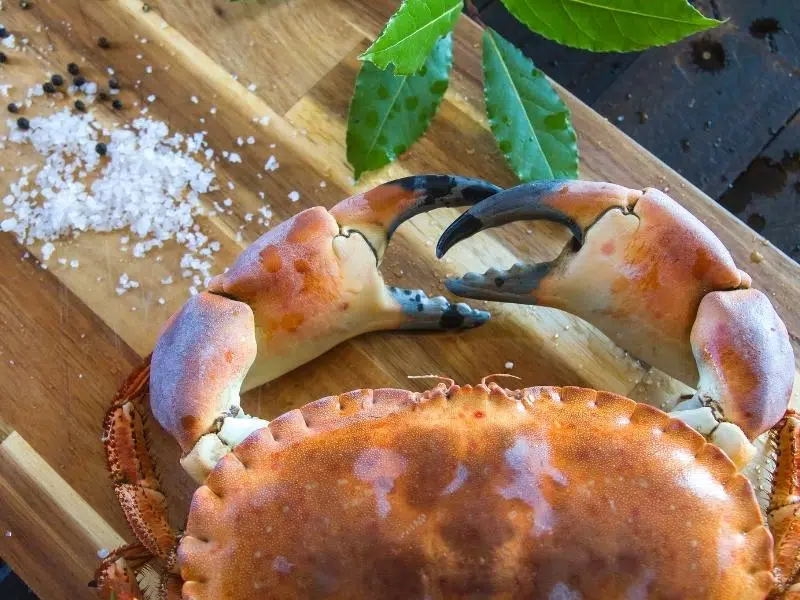 Brancaster Mussels
Freshly caught mussels from Brancaster Staithe harbour are a real treat. The mussels are collected when they are at the juvenile stage from wild settlements around the Wash, and then placed in the harbour, where they can feed on the nutrients running off the salt marshes and grow into the delicious mussels that Brancaster is famous for.
In season from September to April, these delicious and juicy shellfish will be on every hotel and restaurant menu, and in every fishmonger in Norfolk during this time.
Get your mussel fix at The Crab Hut right on the harbour, The White Horse Inn in Brancaster Staithe, where they serve a mean Moules Frites accompanied by glorious views across the marshes, or at the slightly more formal Titchwell Manor, just up the road.
RELATED POST: Norfolk Coast – 8 Amazing Ways to Explore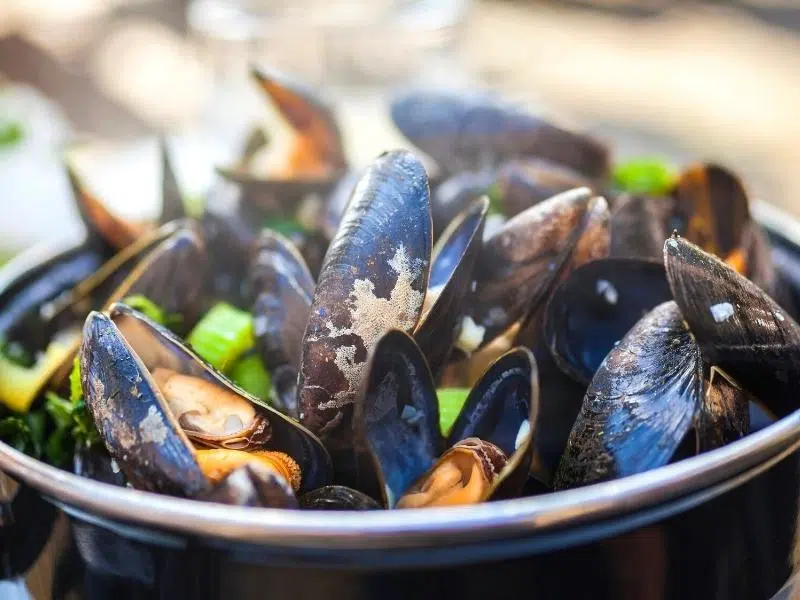 Stiffkey Blue Cockles
Known as Stewkey Blues because of their distinctive grey-blue colour, cockles from Stiffkey (pronounced stew•key) are generally held to be the best cockles in the UK. The muddy creeks here provide a good habitat for cockles to flourish, where they live buried an inch under the muddy sand.
Stiffkey cockles are still harvested traditionally by hand, using broad rakes and nets, and are best enjoyed by the sea, with vinegar and a sprinkle of pepper.
RELATED POST: Restaurants in Sheringham – 16 Best Places to Eat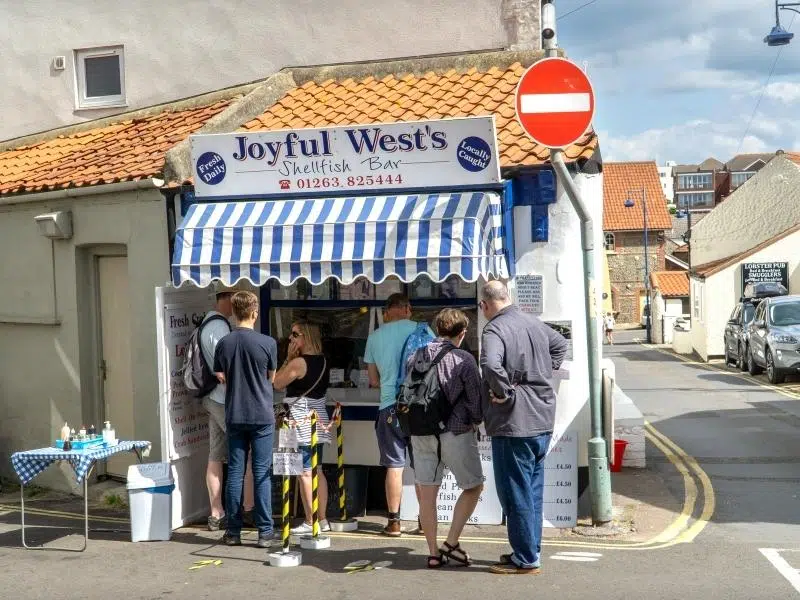 Norfolk Oysters
The humble oyster was once a staple of Norfolk coastal communities, where the shallow bays and inlets are full of cold clear water and natural nutrients, perfect for oysters to flourish.
There are Pacific Rock oysters, which taste of the sea, being grown and farmed along the North Norfolk Coast, by the Thornham Oyster Company, the Norfolk Oyster Company and Brancaster Oysters.
You can order online for delivery, or buy direct from Gurney's Fishmarket in Thornham and Burnham Market, where they're happy to shuck one for you to taste before you buy or the Fish Shed in Brancaster Staithe.
RELATED POST: Thornham: A Hidden Corner in North Norfolk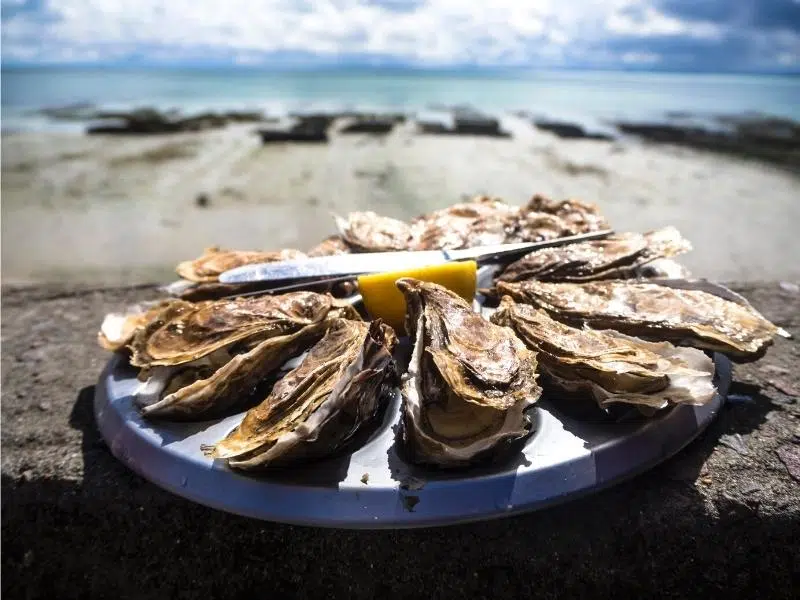 Norfolk Lobster
Second only to the Cromer crab, Norfolk lobster is caught along the North Norfolk coast, where the natural chalk reef, which has never been trawled, has water that is extremely rich in nutrients, making it a great environment for lobsters to feed and grow.
In season from June to September, Norfolk lobster has a strong and sweet flavour and is so celebrated it even has its own festival, the Crab and Lobster Festival, which is held in June every year around Cromer and Sheringham.
For the best lobster, try the Wells Crab House, whose lobster is caught locally by a Wells fisherman. Their Lobster seafood platter is a real feast and includes succulent warm garlic buttered Wells lobster, crevettes, cockles, crayfish tails, oak smoked salmon and rollmops.
RELATED POST: 21 Of The Best Things To Do in Cromer Norfolk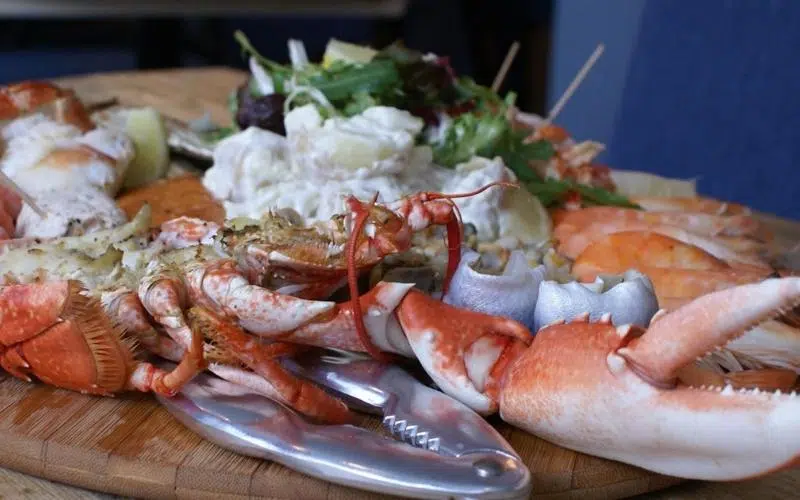 Fish and Chips
Fish and chips are not a Norfolk speciality by any means, but when you're on holiday and by the sea, fish and chips are a must! All of Norfolk's seaside towns have good fish and chip takeaways, and somewhere you can eat in. For me, nothing tastes so good as eating them from the wrapper, perched on the sea wall or prom!
The best place for fish and chips on the coast is No.1 Cromer, where you can eat in or out, overlooking the pier and sea. If you're in Norwich, Head for Ron's Fish and Chips on Norwich Market, row D, stalls 94 and 95, where you'll get hand-cut chips and cod, coated in their own delicious homemade batter.
RELATED POST: Best Fish & Chips Norfolk: 14 Top Places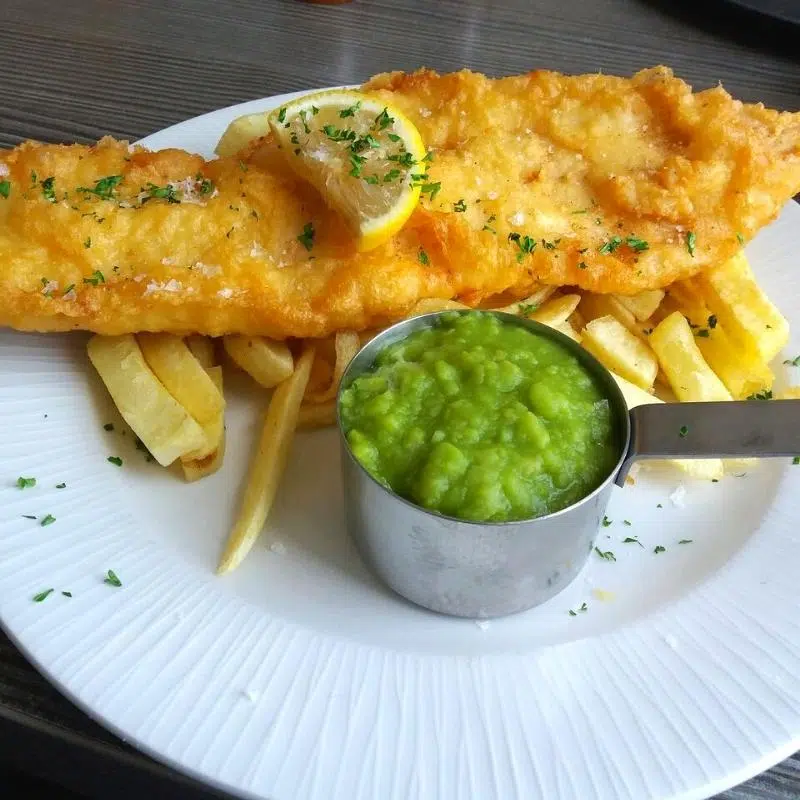 Norfolk Veggies
Norfolk Asparagus
Norfolk asparagus being picked is a common sight between late April and late June, the season for this delicious vegetable. Until a few years ago, you'd have to wait until May for the season to start, but warmer weather in spring seems to be bringing this date forward.
The king of Norfolk vegetables, asparagus grown in Norfolk is some of the best asparagus in the world today, with the light sandy soils of the county providing the ideal growing environment. A true food hero, modern science has found that asparagus is the second-best whole food source of folic acid, a B vitamin that helps to lower the risks of heart and liver disease.
You can stop and buy asparagus from the side of many country lanes and farm gates where it is grown and picked, or in one of Norfolk's fantastic farm shops, dotted around the county.
RELATED POST: 43 Norfolk Farm Shops for Amazing Local Produce!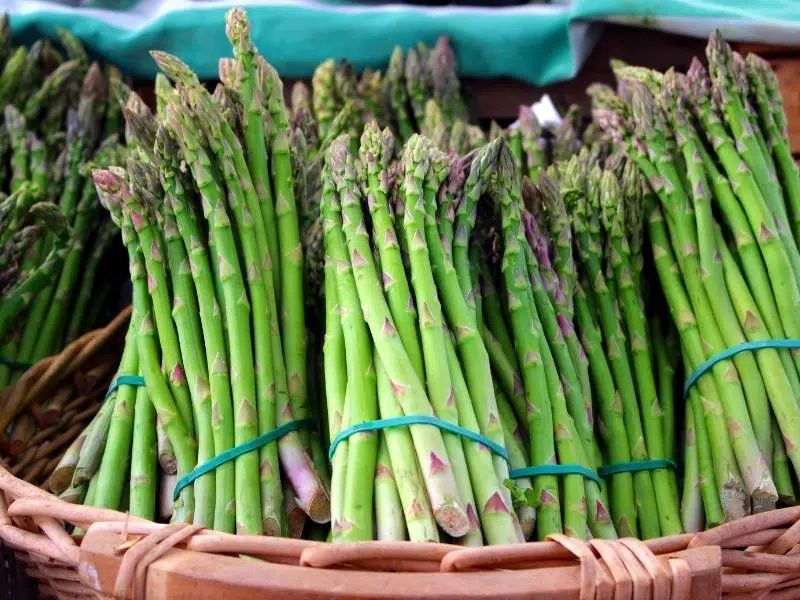 Marsh Samphire
Samphire, pronounced locally as sampha, thrives in the salt marshes of North Norfolk. Known as 'sea asparagus' or 'sea pickle', samphire can be purchased throughout Norfolk from spring onwards. You'll find it for sale in countryside lay-bys, outside cottages, in villages along the coast, and in North Norfolk farm shops.
This unique wild plant, which tastes like the sea, is best enjoyed steamed with a little bit of butter.
RELATED POST: Blakeney Norfolk: All You Need to Know Before You Go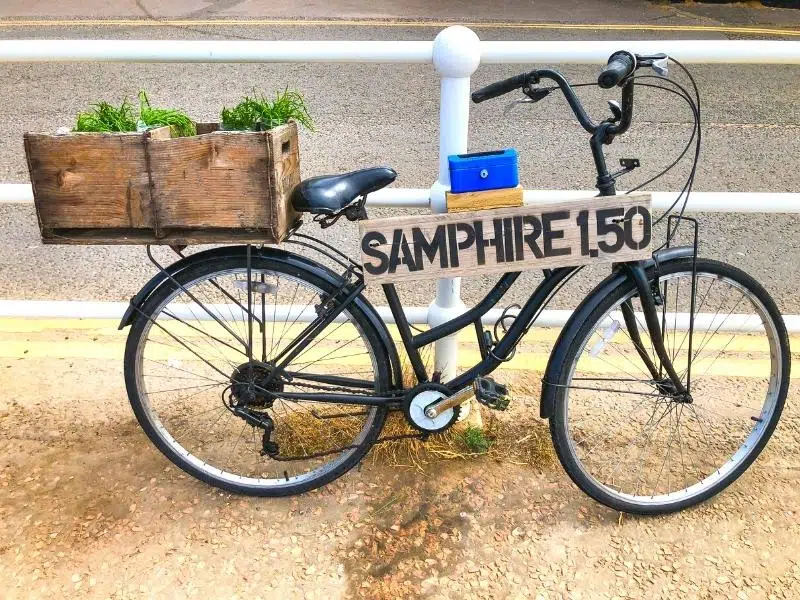 Norfolk Cheese
Who doesn't love cheese? Whether you cook with it, revelling in its melted glory, nibble it with a cracker and a good glass of wine or artisan beer, or steal it from the fridge in a midnight raid, cheese is one of the joys of life!
You can buy Norfolk cheese from farm shops and delicatessens around the county, in local supermarkets and online at the Norfolk Deli, where they stock over 25 different Norfolk cheeses.
Soft Cheese
Where to start? If you like Brie, then try Wensum White made by Fielding Cottage, which is a creamy goat's milk cheese, or Copys Cloud from Mrs Temples, a milder Brie alternative made with cow's milk. For a Brie-style cheese with a good punch of flavour, try Baron Bigod from Fen Farm – yes, I know it's technically Suffolk (only just), but this cheese is too good to miss off the list!
RELATED POST: 30 of the Very Best Things To Do in Norfolk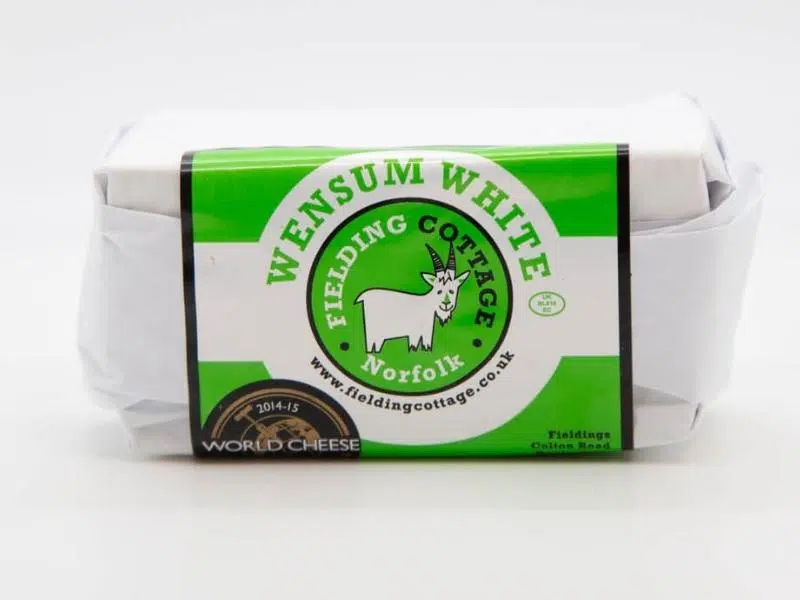 Hard Cheese
I love the hard cheeses, full of flavour and delicious however you choose to eat them! A good alternative to Chedder, Norfolk Dapple, made by Ferndale Farm, is an unpasteurised cow's milk cheese. Or try Walsingham, a creamy cross between Cheddar and Wensleydale, which is made by Mrs Temple's Cheese.
The best Norfolk hard cheese not made from cow's milk has to be the award-winning Norfolk Charm, which is a cross between a Cheshire and a Wensleydale cheese, and made from ewe's milk at Bircham Mill, where you can conveniently buy freshly baked bread as well – a match made in heaven!
RELATED POST: North Norfolk Coast – 19 Unmissable Highlights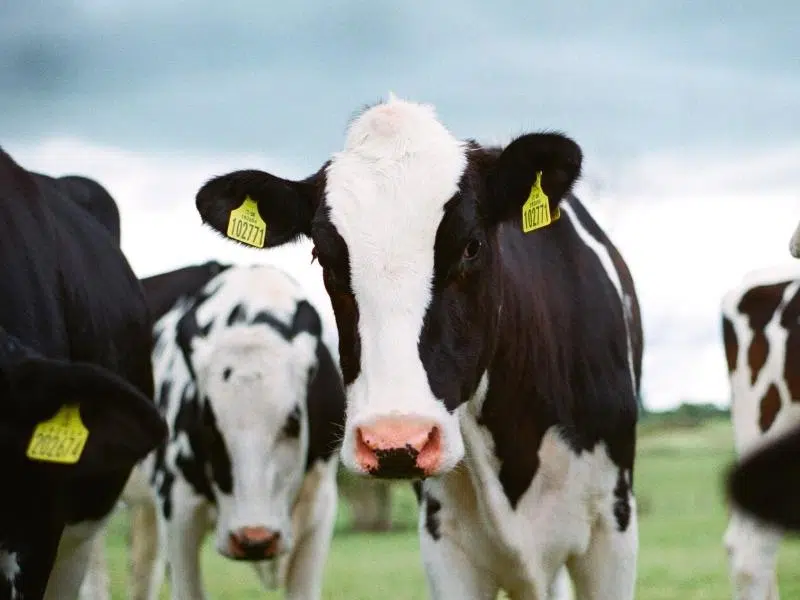 Blue Cheese
Probably the best-known Norfolk cheese, Mrs Temple's Binham Blue is more Gorgonzola than Stilton, but with a creamy texture and slightly tangy taste. Alternatively, Deopham Blewe from Willow Farm, is made with ewe's milk and has a milder, less salty flavour.
RELATED POST: 10 Brilliant Reasons to Visit Norfolk!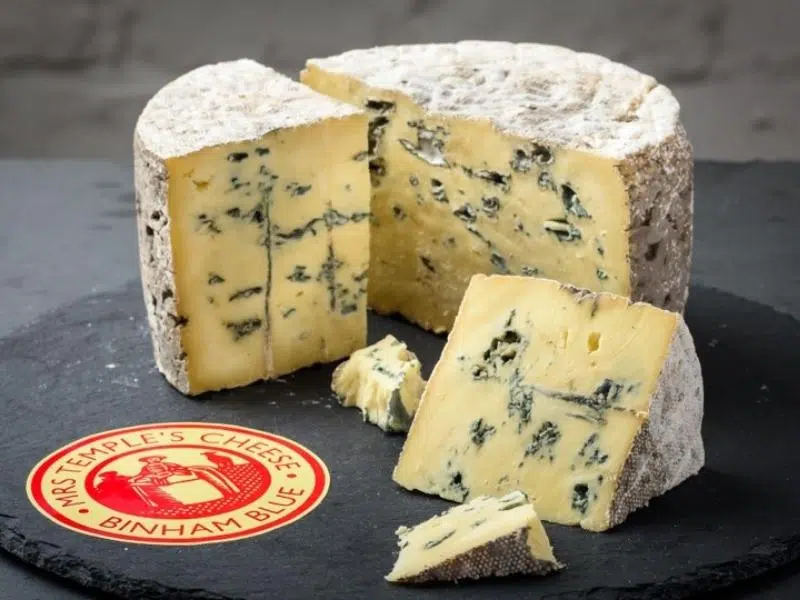 Norfolk Meat & Poultry
Norfolk Black Turkey
The oldest turkey breed in the UK, the Norfolk Black, also known as the Black Spanish, is a British breed of domestic turkey. It is thought to descend from birds that had been brought back to Spain from the New World by Spanish explorers, before being brought to Britain.
Forget Bernard Matthews of "bootiful" fame, the best Norfolk Blacks are reared organically and free-range, which gives the best slightly gamey flavour. You can buy these turkeys online from Peele's, who have been breeding and rearing Norfolk Blacks since 1880!
RELATED POST: 26 Exciting Things To Do On the Norfolk Broads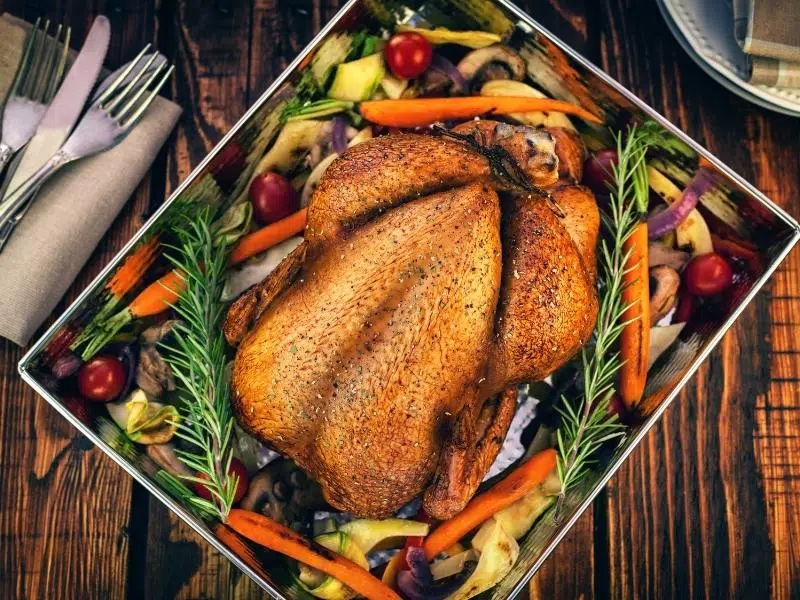 Norfolk Game
A large and rural county, Norfolk is home to plenty of game birds and mammals, as evidenced on every menu in the county! Rich in flavour, you can find a variety of game meat on offer in gastro pubs and restaurants, and butchered for you to cook at home, at many of Norfolk's farm shops and farmers markets.
Toombs Butchers in Norwich are one of the best game butchers in Norfolk, supplying a range of fresh Norfolk estate shot game including venison, pheasant, partridge and pigeon.
RELATED POST: The Best Norfolk Farmers Markets You Won't Want to Miss!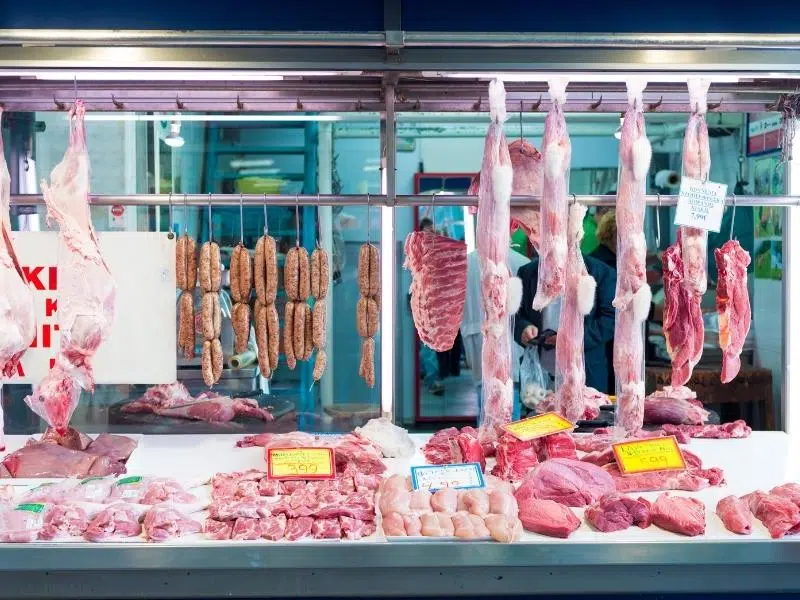 Norfolk Pork
If you prefer your meat-free range and not intensively farmed, there's something of a pork resurgence happening in Norfolk. There are now several farmers who are producing incredible free-range pork, born and reared outside, where the pigs are grown slowly and are free to roam.
In the shadows of Oxburgh Hall in West Norfolk, Scotts Field Pork is the home of a herd of pedigree Large Black pigs, Norfolk's finest rare breed pork. You can find their meat on many Norfolk menus, and buy it in various butcher shops around the county, or by ordering online.
RELATED POST: All the Best Things To Do in King's Lynn Norfolk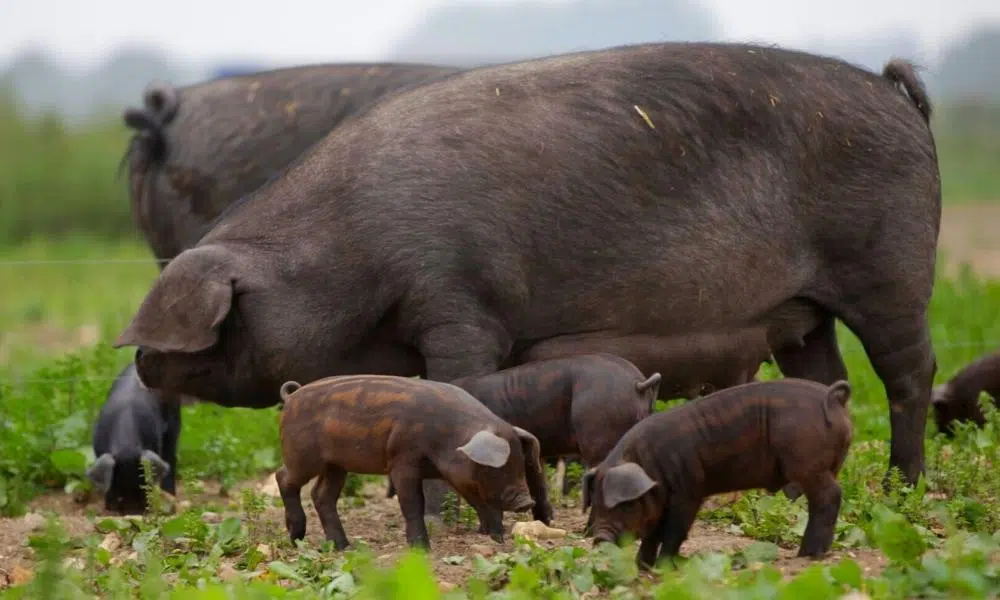 Norfolk Sweet Treats
Norfolk Shortcake
There are many variations of shortcake, with different regions of the UK adding unique ingredients to make it their own. Norfolk is no different and you will find these sweet goodies, a cross between a scone and biscuit, in bakeries around the county, with the Owl Tea Rooms in Holt near Sheringham, being our favourite place!
Norfolk likes to add currants to their shortcake, leading to them being known by generations of Norfolk kids as 'squashed fly cakes'! Originally, these traditional Norfolk biscuits-come-scones were made with leftover pastry, and re-rolled with butter, sugar & dried fruit. They are a delicate, flaky and buttery treat which has become a local speciality.
RELATED POST: 23 Amazing Things To Do in Sheringham
Norfolk Ice Cream
Norfolk is producing some top-notch ice cream and gelato right now. With new ice cream makers pushing the boundaries of flavour combinations, it's worth making sure you choose a locally made ice cream when you're looking for that summer sugar rush!
Traditionalists should look out for Ronaldo's, which started life in 1983 as a vintage-style Victorian ice cream cart and today makes delicious ice cream and sorbets in over 200 flavours, using naturally sourced ingredients. Or try Parravani's, who have been making Italian ice cream in Norfolk since 1898!
The Lakenham Creamery has been producing handmade ice cream in Norwich since 1921. There are currently two brands produced by Lakenham Creamery. Norfolk County Dairy Ice Cream is their award-winning ice cream made using a high percentage of cream which creates a rich and creamy taste. Aldous Traditional Ice Cream is based on an old school recipe and is known for its 'white' and 'pink' flavours, or vanilla and strawberry!
Starting in 2004, the Hunstanton Ice Cream Company is a small family business that creates delicious semi-skimmed milk in flavours such as Caramel Popcorn and my favourite, Jaffa Cake!
Family-owned Dann's Luxury Norfolk Ice Cream Farm in North Tuddenham is known locally for its award-winning Norfolk farmhouse ice cream. Their ice creams are freshly made with milk from their own herd of pedigree Holstein-Friesian cows.
They offer a large range of luxury lollies, fresh sorbets, ice cream and even pupsicles (lollipops for dogs!) at their farm shop, in a range of understated, but fabulous, flavours!
RELATED POST: 21 of the Best Things To Do in Hunstanton
Norfolk Afternoon Tea
The afternoon tea ritual is not confined to Norfolk but is a quintessential part of a Norfolk holiday or day out, and it's a great opportunity to indulge your taste buds with homemade and local Norfolk treats.
There are lots of great afternoon tea places in Norfolk, from grand stately homes, local hotels, cool city coffee shops and village tea shops, where everything is made on the premises.
I think one of the best places for afternoon tea in Norfolk is the Heydon Village Tea Room. This pretty English tea room, where almost everything on the generous afternoon tea menu is homemade by the owners on the premises with locally sourced ingredients, is a wonderful place to relax over an afternoon cuppa.
RELATED POST: Afternoon Tea in Norfolk – 15 of the Best Places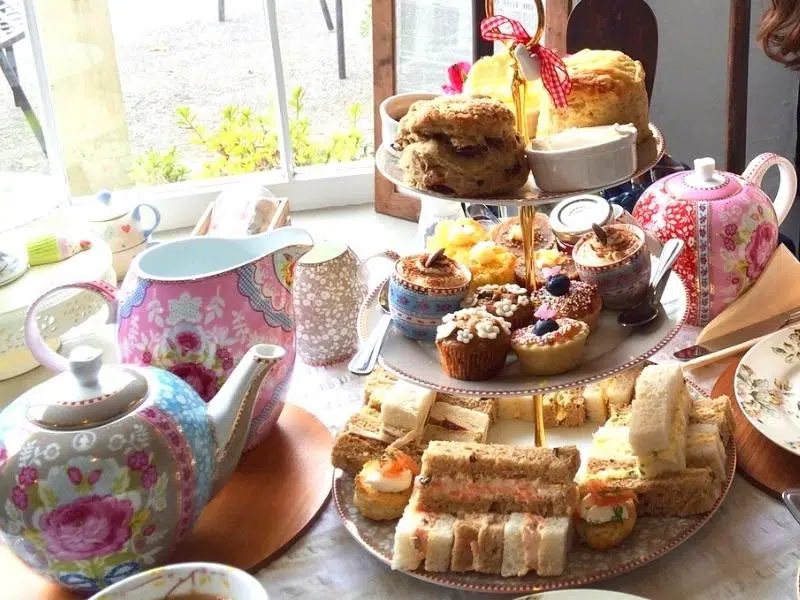 Norfolk Specialities
Norfolk Rapeseed Oil
Field after field of bright yellow oilseed rape in bloom as you drive along Norfolk's country lanes is a sign that summer is on the way. Oilseed rape is a valuable crop, much of it used for cattle fodder and biofuel.
But some of that rapeseed becomes delicious Norfolk rapeseed oil, which is perfect for dressing, frying, roasting and baking. High in omega 3 and vitamin E, rapeseed oil has half the saturated fat of olive oil, making it a great (and cheaper) alternative.
Yare Valley Oils make a range of cold-pressed rapeseed oils at their farm in the Norfolk Broads, and you can buy their produce directly from the farm shop there, or online. Their flagship extra virgin Original Rapeseed Oil has a delicious nutty taste and is the base for all their infusions. Try the madras infusion for a punch of spicy flavour, or my favourite, the vibrant natural lemon infusion.
Over at Holkham Hall, Crush has started to make single variety rape oil for domestic and culinary use, using between four and five tonnes of oilseed rape grown on the Holkham Estate, which you can buy at the Holkham gift shop, or directly from Crush.
RELATED POST: A Local's Guide to the Norfolk Broads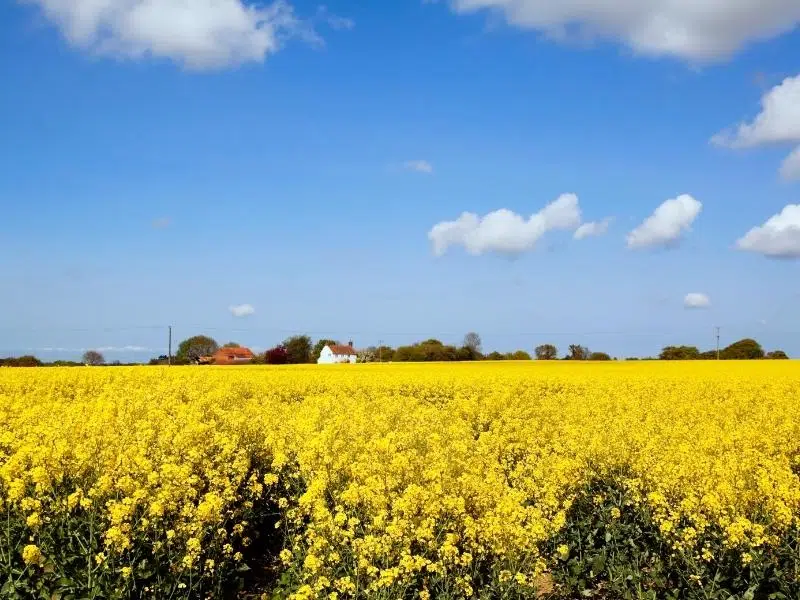 Norfolk Preserves
Norfolk-based Ginger & Juice make flavourful handcrafted chutneys and preserves in small batches using locally sourced and seasonal produce.
Bursting with flavour, these preserves and available online and from selected independent Norfolk farm shops and delis, are perfect for any occasion and make a great gift for foodies and home cooks alike.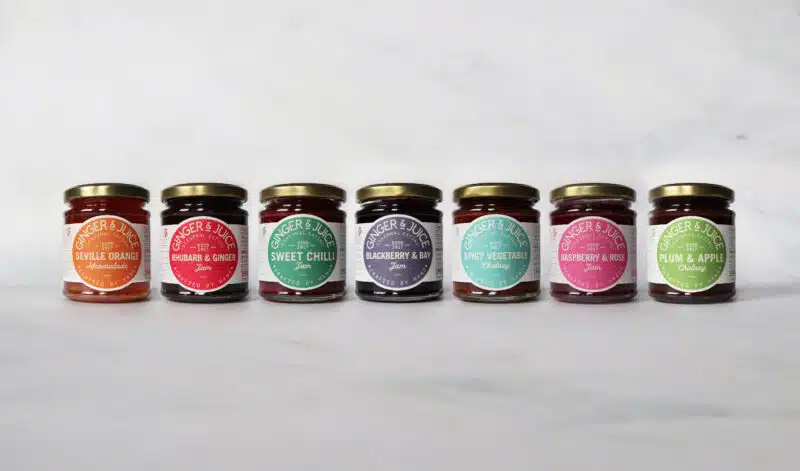 Norfolk Vinegar Cake
It doesn't sound very appetising, but you're in for a treat! A traditional Norfolk food, vinegar cake is a super-light fruit cake, which makes the most of a chemical reaction between the acid in the vinegar and the bicarbonate of soda as the cake's raising agent. The cake uses no eggs and apple vinegar for preference. There really is no taste of vinegar and the cake is really moist – delish!
Whether you're likely to find this on the shelves of bakeries, or the menus of tea rooms in Norfolk is debatable, but the Real Norfolk Cake Company and Eat Anglia have recipes for you to try out. You might also find a ready-made one in a Norfolk farm shop.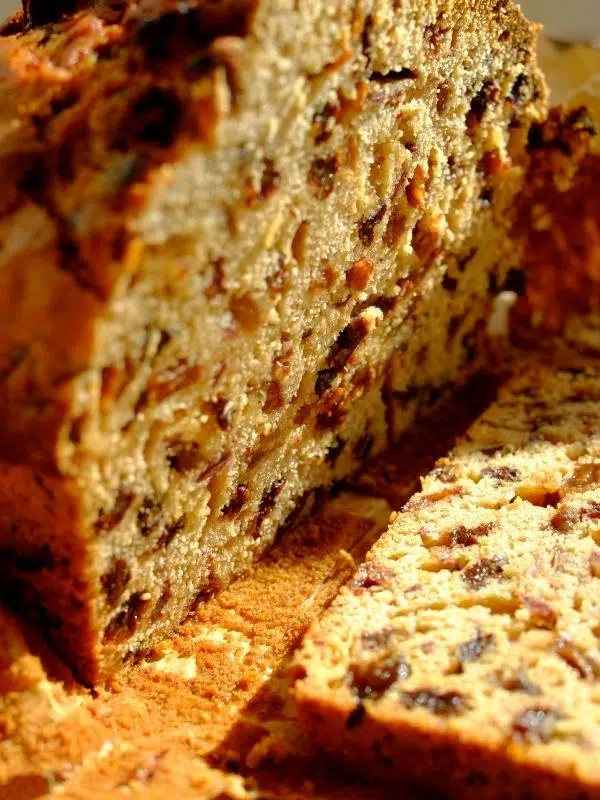 Norfolk Dumplings
This was a new one for me – despite living in Norfolk for years, I had never heard of a Norfolk dumpling!
The word 'dumpling' was actually first heard in Norfolk at the beginning of the 17th century, so the region has had a long relationship with this carbohydrate-heavy dish. The humble dumpling was invented to fill hungry tummies when meat was in short supply, and it does a pretty good job!
The Norfolk dumpling doesn't contain any suet, making it pretty unique in the dumpling world! In Norfolk parlance, these dumplings are known as 'sinkers' or 'swimmers', depending on whether they are made well and swim on top of the stew, or are made with a heavy hand and sink to the bottom – tragedy!
You may well find these tasty little morsels on a trendy Norfolk gastro pub menu as they seem to be making a bit of a comeback. If you want to try them out at home, this recipe should give you good results.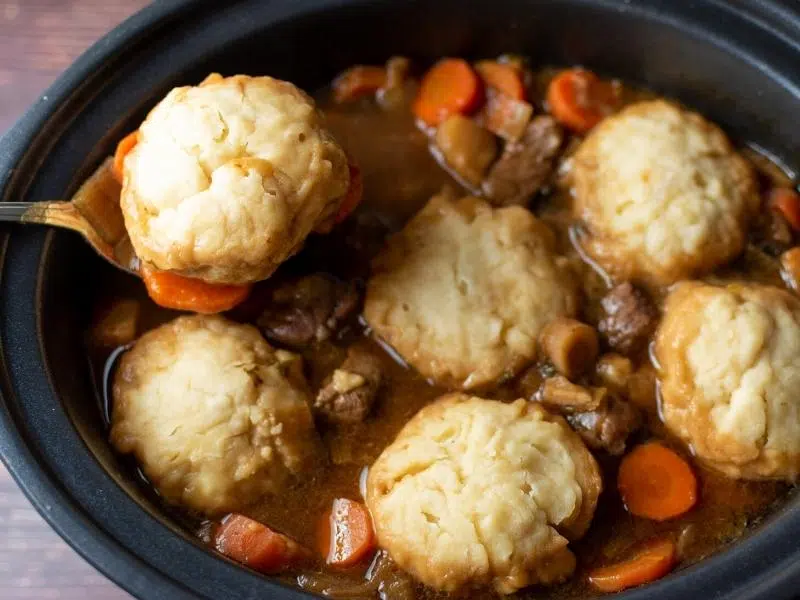 Norfolk Mustard
In the early 1800s, Jeremiah Colman began making mustard at a water mill near Norwich. His blend of brown and white mustard was so successful that he founded Colman's of Norwich in 1814 at Stoke Holy Cross mill on the river Tas. By 1865, the business had become J.J. Coleman and was producing mustard at a large factory on Carrow Road.
The distinctive yellow packaging was introduced in 1855 and in 1866 Coleman's was granted the Royal Warrant as manufacturer of mustard to Queen Victoria, and Her Majesty's household still uses Colman's mustard today.
In 1995 Colman's became part of Unilever. In January 2018, it was announced that Colman's was to leave its base in Norwich where the condiment had been produced for 160 years, and the last jar of Norwich-made Coleman's mustard rolled off the production line on 24th July 2019.
You can eat at the restaurant that is now in Stoke Mill, where the first Coleman's mustard was developed, or find out more about Colemans' history at The Museum of Norwich at the Bridewell, but there is sadly little left of Coleman's legacy in Norwich.
However, all is not lost! Norfolk mustard-making is being continued with Monty's Mustards range of Norfolk mustards, which started out at Salle Moor Hall Farm, before moving to their current site at the Old Dairy in Stanfield, where all of their hand-crafted mustards and chutneys (and lots of other artisan products) are made.
There is also a café on site where you can view the production line whilst enjoying a coffee, before buying their products in the shop.
RELATED POST: 31 Amazing Things To Do in Norwich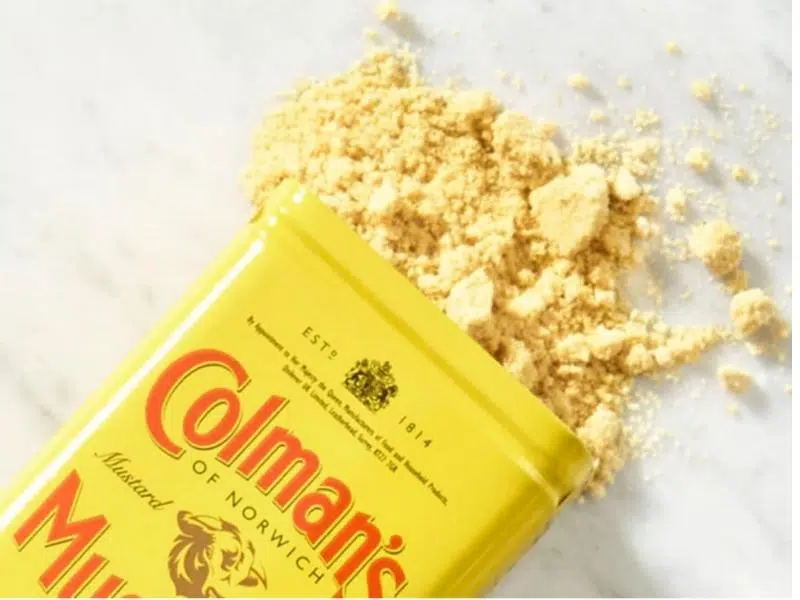 Norfolk Drink
Norfolk Beer
Otherwise, you can buy beers from across Norfolk in person or online at Beers of Europe, where they stock an excellent selection of Norfolk beers, amongst the 1,700 varieties from around the world!
RELATED POST: Breweries in Norfolk – Best 16 to Visit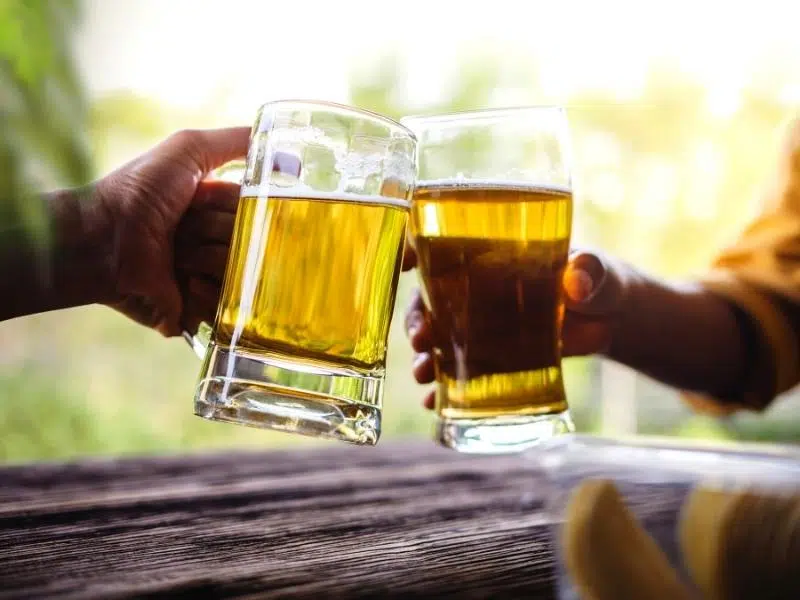 Norfolk Wine
Did you know that there are not one, but six vineyards in Norfolk? The fertile mix of sandy and clay soil, and the gentle climate, make Norfolk one of the UK's premier wine-growing counties, and it's no surprise that the region is producing some seriously top-quality and award-winning English wines.
Whether you're an oenophile, or simply an enthusiastic wine lover (like me), a vineyard tour and tasting is a great way to try something a little different as you explore Norfolk.
RELATED POST: Six Vineyards in Norfolk You Need to Know About!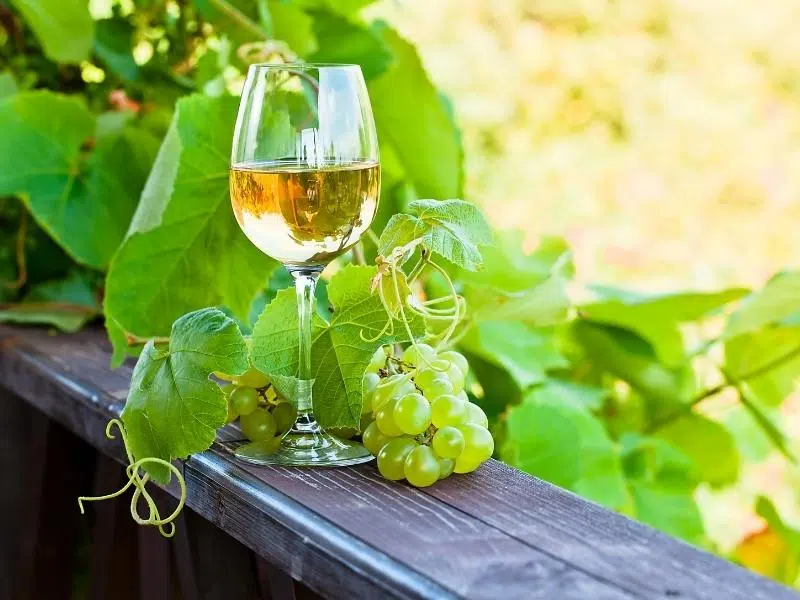 Norfolk Gin
In the sleepy backwaters and quiet villages of Norfolk, something of a gin revolution is taking place. There are now a whopping eleven gin distilleries in Norfolk, some of which you can visit to see the gin-making process and sample a drop of the good stuff.
Forget 'mother's ruin' – a recent study says that gin drinkers are more likely to feel energetic, confident and sexy. No wonder we're all so obsessed with the stuff!
RELATED POST: 11 Norfolk Gins You Have To Try!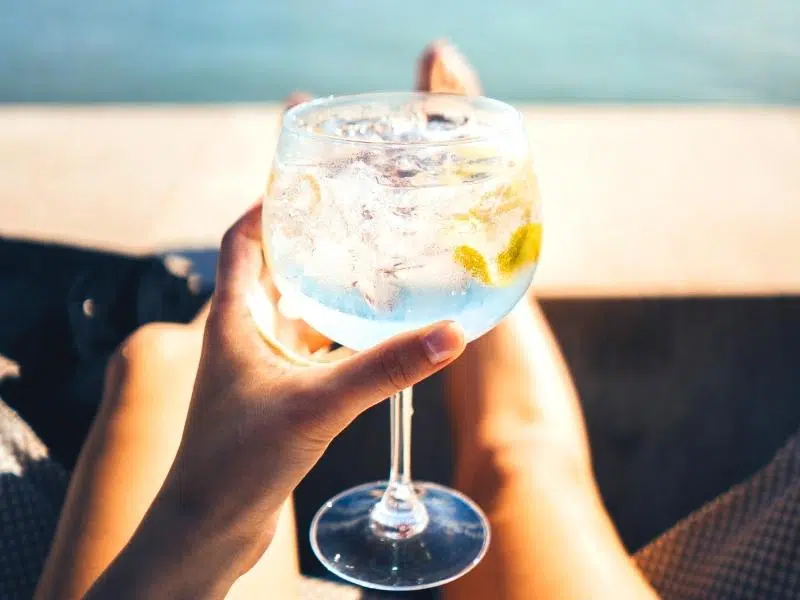 Norfolk Cider & Apple Juice
Summer is the perfect season to enjoy a glass of the finest apple nectar, and in Norfolk, there are some wonderful cider and apple juice producers. There are many Norfolk ciders available, each with its own styles and flavour, derived from the apple varieties and production methods used.
Probably the best known of the Norfolk cider makers, Whin Hill Norfolk Cider is a small farm-to-table producer making quality cider, perry (pear cider) and apple juice from their own locally grown ingredients, using traditional production methods.
Pop into the cider works in Wells-next-the-Sea and find a seat in the pretty courtyard to sample their delicious range of cider. In the shop, you can buy the cider, their potent apple brandy and even fresh honey produced by the bees kept in their orchard.
Other Norfolk ciders include Norfolk Raider which is stocked in Co-op shops in the region, and Crone's Cider and apple juice, which is all organic.
You can also buy a range of delicious Norfolk ciders and apple juices from The Norfolk Cider Shop at Wroxham Barns, which stocks ciders from East Anglia's finest producers, which can be sampled in the shop. You will also be able to buy ciders and apple juices from many of Norfolk's farm shops.
If you prefer non-alcoholic apple juice, then head to the farm shop at Ashill Fruit Farm, which grows over 40 varieties of apples, pears, plums and soft fruits, and produces a range of delicious cloudy apple juice, which is pressed and bottled at the farm using their own apples.
RELATED POST: 20 Brilliant Things To Do in Wells-next-the-Sea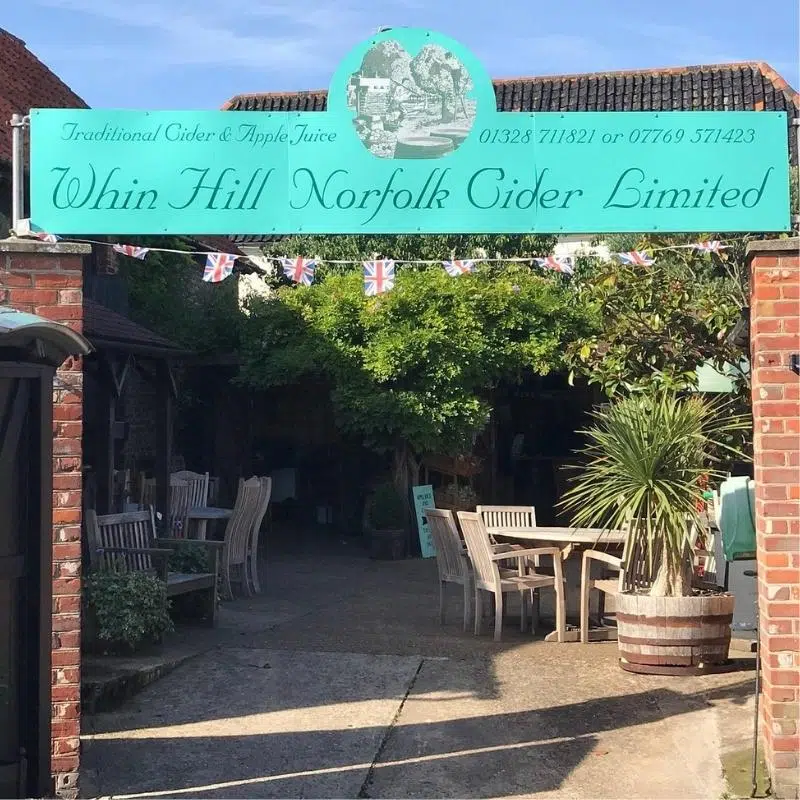 Norfolk Whisky
England's oldest and most prestigious whisky distillery, The English Whisky Company, is based at St. George's Distillery in Roudham. Using locally sourced barley, and fresh water from the Brecklands aquifer, which runs beneath the distillery, they make a range of Norfolk whisky, creams and liqueurs.
The Norfolk Parched Single Grain Whisky is an award-winning sweet, spicy and dry tipple, and the Norfolk Nog is unique to the distillery, and made from a local heritage recipe using single malt whisky and cream – a good winter drink!
You can visit the distillery for a tour and tasting, or try creating your own whisky from the finest of Norfolk's ingredients. You can also buy Norfolk whisky online, or at many of Norfolk's farm shops.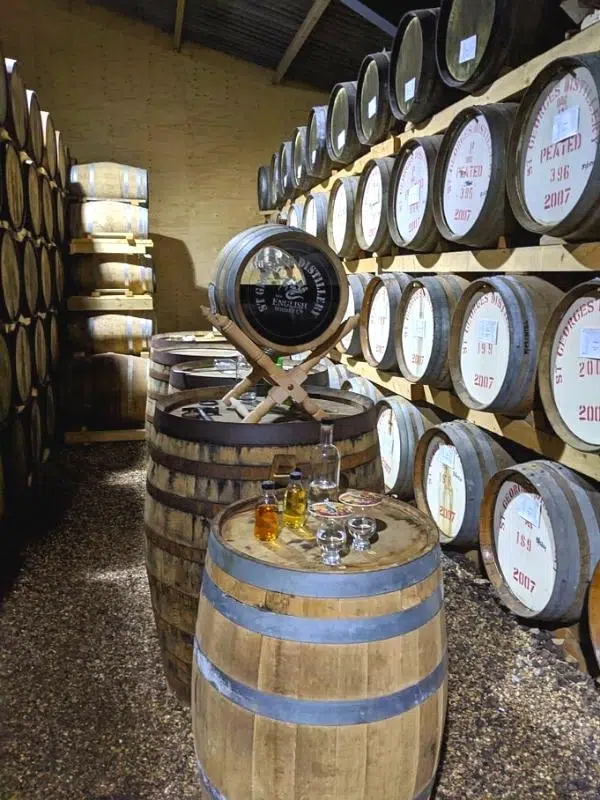 Norfolk Food Festivals
Local Norfolk produce is celebrated at the many different food festivals held around the county, some of which are listed below;
All year-round farmers markets, weekly town markets, street markets, beer festivals and local fairs showcase the very best of Norfolk's food and drink. Check here for news about dates and details.
RELATED POST: What's On in Norfolk – 46 Dates for Your Diary in 2022
Have I missed your favourite Norfolk food or drink from the list? Leave a comment below so I can add it to my Norfolk food and drink directory!
Love it? Pin it!